R&B singer Jacquees charged in tavern fight, mugshot goes viral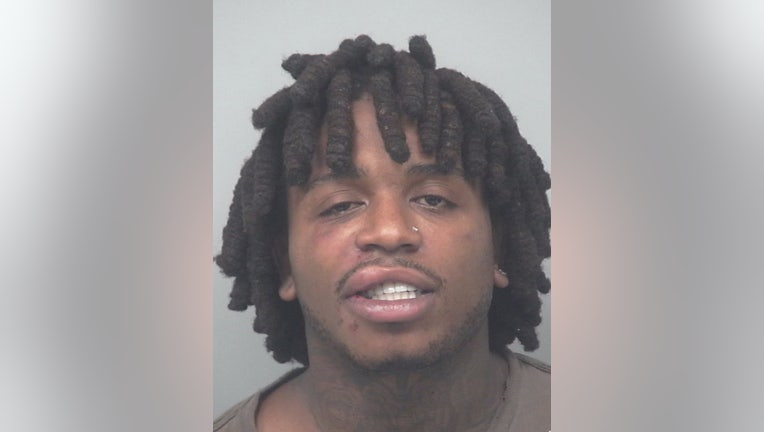 article
GWINNETT COUNTY, Ga. - R&B singing sensation Jacquees was reportedly arrested in Gwinnett County Friday morning. A mugshot featuring some unsightly facial injuries has since circulated around the internet.
The Gwinnett County Sheriff's Office said Jacquees, whose full name is Rodriguez Jacquees Broadnax, was arrested Friday and booked into the county jail at 1:26 a.m. He was charged with simple battery and willful obstruction of law enforcement officers, according to jail records.
Just before 9 a.m., the singer was released on a $3,700 bond.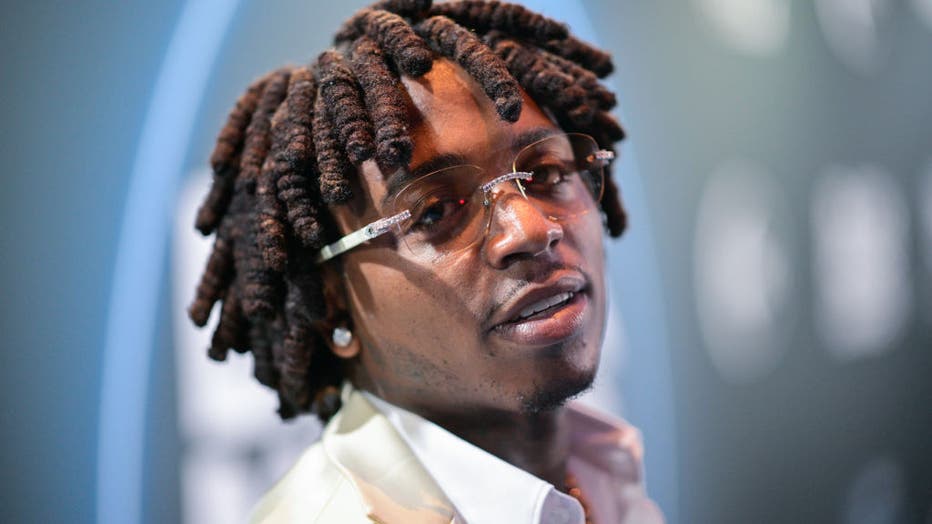 ATLANTA, GEORGIA - MAY 19: Jacquees attends the 2023 Black Music Honors at Cobb Energy Performing Arts Centre on May 19, 2023 in Atlanta, Georgia. (Photo by Prince Williams/WireImage) (Getty Images)
According to police records, the singer was arrested for his part in a fight at the Local Tap on Mall of Georgia Boulevard in Buford.
Police say Jacquees reportedly began arguing with security and choked a female employee. Both the employees and security personnel had non-life-threatening injuries.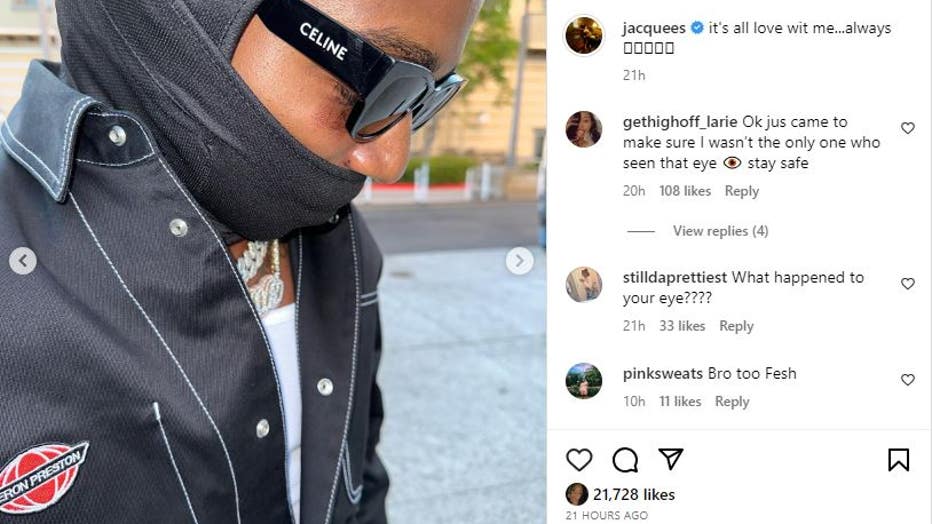 Jacquees posted a photo to Instagram prompting fans to wonder what happened to his face. (Credit: @jacquees / Instagram)
Saturday evening, Jacquees posted a photo set from Los Angeles to Instagram. One picture showed a close up of his right eye which appeared to be bruised and possibly scratched. Worried fans immediately began commenting, demanding to know what happened.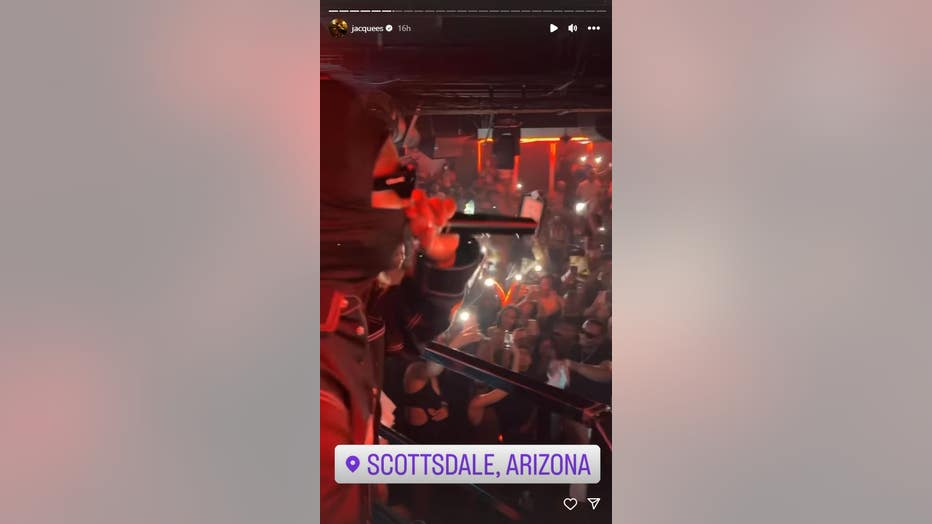 Jacquees appeared to still make a performance in Scottsdale, Arizona that night. He sang with a black mask covering his face. (Credit: @jacquees / Instagram)
A few hours later, his Instagram story showed him performing at a "sold out" club-like event in Scottsdale, Arizona. He sang through the same black ski mask and sunglasses.
This is not the singer's first run in with the law in Georgia. In 2018, he was charged with speeding, reckless driving, littering and possession of a controlled substance after police say he was clocked driving 116 mph on Interstate 85.