It's not too late to get the flu vaccination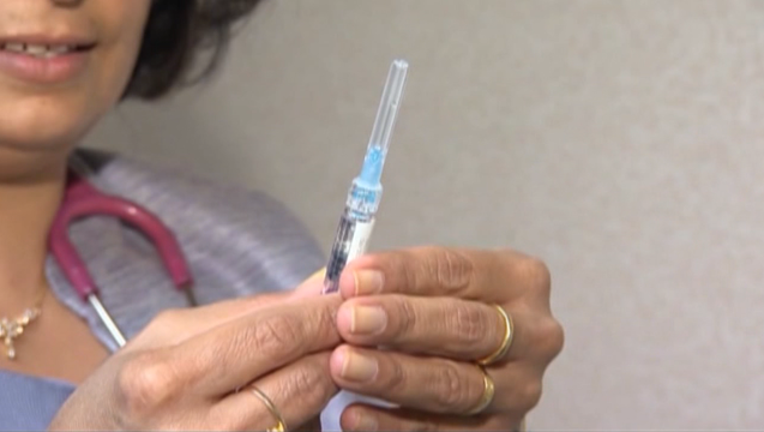 article
FULTON COUNTY, Ga. - After the recent severe flu outbreak, The Fulton County Health Department is urging parents, teachers, and students to get their flu shots.
The CDC reports the start to February has been one of the most intense weeks of flu-like illness in Georgia. Across the state and the southeast outbreaks of the flu have caused school closures.
The flu vaccination is recommended for people in high-risk groups- like parents, those who are in poor health, and the elderly.
The shot runs for $25 dollars and no appointment is necessary at these six health care centers:
•             Adamsville Regional Health Center, 3700 Martin Luther King Jr. Dr., Atlanta, GA  30331.
•             College Park Regional Health Center, 1920 John Wesley Ave., College Park, GA  30337.
•             North Fulton Regional Health Center, 3155 Royal drive, Suite 125, Alpharetta, GA  30022.
•             North Fulton Service Center,  7741 Roswell Rd., Sandy Springs, GA  30350.
•             Neighborhood Union Health Center, 186 Sunset Avenue, Atlanta, GA 30314.
•             Center for Health and Rehabilitation, 265 Boulevard, N.E., Atlanta, GA  30314.
NEXT ARTICLE: Flight attendant receives new kidney from stranger