Police officer injured while responding to crash on I-85 SB near Fairburn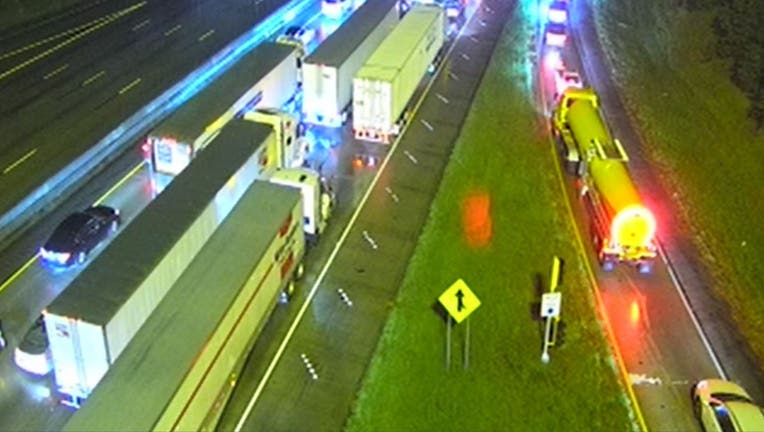 article
FAIRBURN, Ga. - A Fairburn police officer has been seriously injured after officials say his patrol vehicle was hit while he was responding to an accident on Interstate 85.
The Fairburn Police Department said that the officer responded to reports of a crash Wednesday night on I-85 southbound before Senoia Road.
While the officer was at the scene, officials say a motorist failed to move over and hit the parked patrol vehicle.
The officer was getting out of his car at the time of the crash and was seriously injured.
Medics rushed the officer to a local hospital. He is now in stable condition and is expected to recover from his injuries.
(Fairburn Police Department)
"This is a reminder of why we urge drivers to slow down, move over, don't drive distracted, and don't drive under the influence," the Fairburn Police Department wrote on Facebook. "MOVE OVER and save lives!"
Officials have not released the identity of the officer or driver and have not said if the driver involved in the second crash will face charges.
The two crashes shut down all southbound lanes on the interstate for hours Wednesday night as crews worked on the scene.
The interstate has since been reopened.
This story is breaking. Check back for details. If you have additional information, pictures, or video email newstipsatlanta@fox.com.