Historian seeks grand jury transcripts in notorious lynching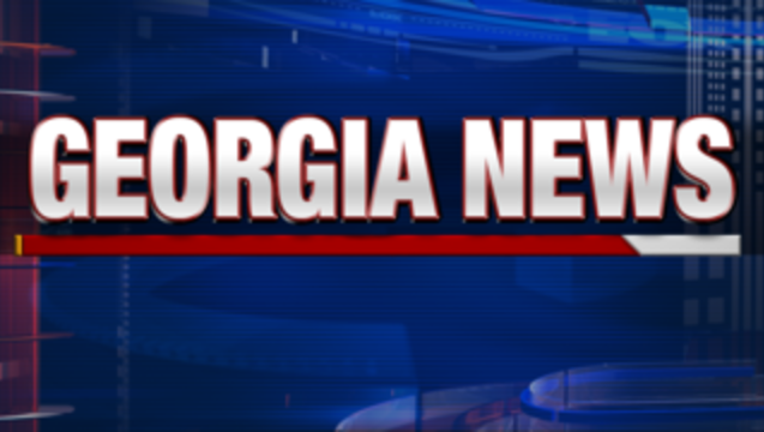 article
ATLANTA (AP) - Seven decades ago, a federal grand jury in Georgia heard 16 days of testimony but declared itself unable identify or indict anyone involved in the brazen lynching of two young black couples on a country road. Now a historian is fighting to find out what happened in that grand jury room.
A car carrying the four sharecroppers was stopped by a white mob at Moore's Ford Bridge, overlooking the Apalachee River, in July 1946. They were pulled from the car and shot multiple times along the banks of the river, a little more than 50 miles (80 kilometers) east of Atlanta.
The lynching captured national attention, and President Harry Truman sent the FBI to rural Walton County. Agents investigated for months and identified dozens of possible suspects. But a grand jury convened in December 1946 failed to indict anyone in the deaths of Roger and Dorothy Malcom and George and Mae Murray Dorsey.
Anthony Pitch, author of a 2016 book on the lynching, wants the transcripts from the grand jury proceedings unsealed. But the federal government argues that grand jury proceedings are secret and the records should remain locked away.
A federal judge last year granted Pitch's request to unseal the records, but lawyers with the U.S. Department of Justice appealed. A three-judge panel of the 11th U.S. Circuit Court of Appeals heard arguments in the appeal Wednesday.
Pitch hasn't been able to review the records but said he knows they are "voluminous." Feeling optimistic after the hearing before the 11th Circuit, he said he hopes he'll get to see them soon.
"I don't know what I'm going to find there," he said. "I hope it's going to be explosive."
Roger Malcom, 24, had been jailed after stabbing and gravely injuring a white man, Barnett Hester, during an argument. Witnesses told authorities Malcom suspected Hester was sleeping with his wife.
A white farmer, Loy Harrison, paid $600 to bail Malcom out on July 25, 1946. He was driving the Malcoms and Dorseys home, he told investigators, when he was ambushed by a mob.
Harrison was unharmed and told authorities he didn't recognize anyone in the mob, which the FBI numbered at 20 to 25 people. An FBI report noted Harrison was a former Ku Klux Klansman and well-known bootlegger. The months-long FBI investigation identified many possible suspects, some merely because they were Hester's relatives, friends or neighbors, or because they had no alibis. But no one was charged.
When people came forward promising new information in the 1990s, law enforcement revisited the case, but investigators still said they couldn't prosecute. Then-Gov. Roy Barnes in June 2000 ordered the Georgia Bureau of Investigation to reopen the case. That investigation closed in January, shortly after the FBI concluded its latest review.
Journalists, students, cold case groups and historians have visited the bridge and surrounding towns hoping to find clues or to coax people into talking.
Pitch was working on a book, "The Last Lynching: How a Gruesome Mass Murder Rocked a Small Georgia Town," when he petitioned a federal judge to unseal the grand jury transcripts in January 2014.
Government lawyers argued that they weren't aware of any such records, that they'd likely been lost or destroyed. But even if the records did exist, they argued, they shouldn't be released because grand jury proceedings are secret.
U.S. District Judge Marc Treadwell in August 2014 denied Pitch's request, saying there was no evidence the records existed.
Pitch again asked Treadwell in January 2017 to unseal the transcripts, saying his investigation had determined that the National Archives in Washington has the transcripts.
In August 2017, Treadwell ordered the records released, and the government appealed.
The appeals court judges grilled lawyers for both sides Wednesday. They asked where lines should be drawn for the release of grand jury records and what potential harm could come from releasing the records. They also wanted to know if binding court precedent that says federal judges have the authority to order grand jury records released should apply.
Department of Justice attorney Brad Hinshelwood argued that rules governing grand jury secrecy allow for exceptions but that Pitch's request doesn't meet any of them. Those rules can be changed, he said, but that should be done by policymaking bodies rather than the courts.
Hinshelwood also argued that people who appear before a grand jury might behave differently if they thought the records might one day be released.
Joe Bell, Pitch's lawyer, argued that the historical significance of the case and the possibility that real answers might come out were of such great public interest. He also noted that all of the witnesses in this case are now dead.
Previous rulings in the 11th Circuit and in other circuits have allowed the release of grand jury records for reasons not enumerated in the exceptions provided for by the rules, he argued.