Henry County chief deputy gets off lightly after would-be Super Speeder stop
MCDONOUGH, Ga. - A chief deputy in Henry County was suspended for five days after reportedly breaking the law. The sheriff's office now appears to consider the case "resolved." 
Henry County Chief Deputy Michael Yarbrough was given a warning after he was clocked going almost 100 mph in a department-issued vehicle on a 35 mph, two-lane road.
"Really?" the police officer who pulled the chief over for speeding in McDonough on June 20 immediately asked.
Moments later, that officer made a phone call.
Officer: Guess who I just pulled over.
Phone: Who? 
Officer: Yarbrough … the chief deputy driving a [sic] souped-up Dodge Challenger that belongs to the sheriff's office. I just clocked this [sic] going 96 in a 35 mile per hour zone.
The officer could be heard contemplating issuing a citation to Chief Deputy Michael Yarbrough, who was with another Henry County Sheriff's Office employee in uniform at the time.
Officer: Should I write him?
Phone: What was his issue, why was he speeding? 
Officer: No [sic] reason. He's just got a high horsepower car. He's in an unmarked car, and he decided he wanted to play.
Phone: It's your traffic stop … write his [sic].
That Henry County Police Officer ultimately issued Yarbrough with a citation for driving 96 mph in a 35 mph zone and sent him on his way.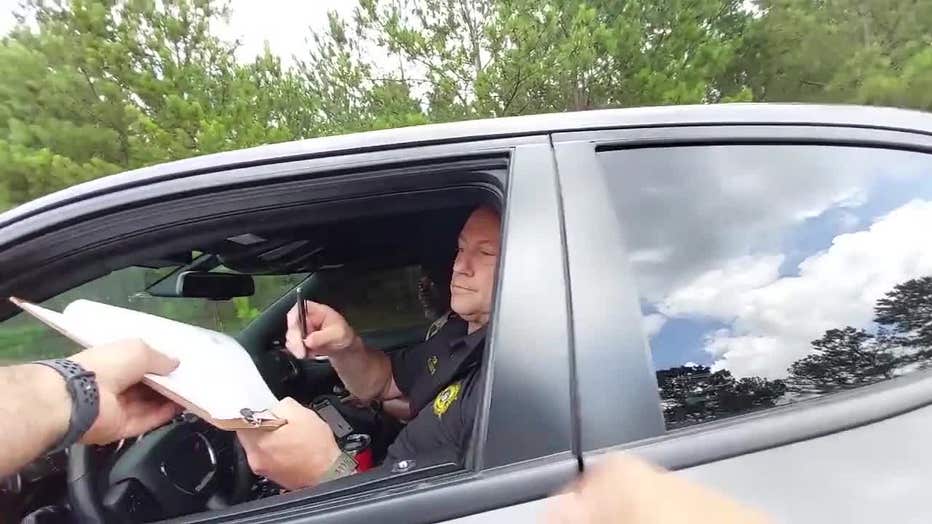 "If you would sign right here," the officer tells Yarbrough, "Please slow down, have a safe day."
Criminal Defense Attorney Kevin Fisher has handled thousands of cases involving traffic offenses.
"When you get into excessive speeding, high 90s, I see a lot of cases where the offender is taken right to jail," Fisher said. "They're given more than just one ticket, it may be coupled with reckless driving or racing."
That wasn't the case for Yarbrough, though. His citation was reduced to a warning, which Fisher said was equally shocking.
"I've dealt with the police that have no problem pulling other officers over for DUI, and they're not let go," Fisher said. "So to hear that someone at that high of speed that could put a lot of people at risk …. They should be treated like anyone else."
Henry County Sheriff Reginald Scandrett responded to questions about the stop in a written statement saying Yarbrough notified him immediately.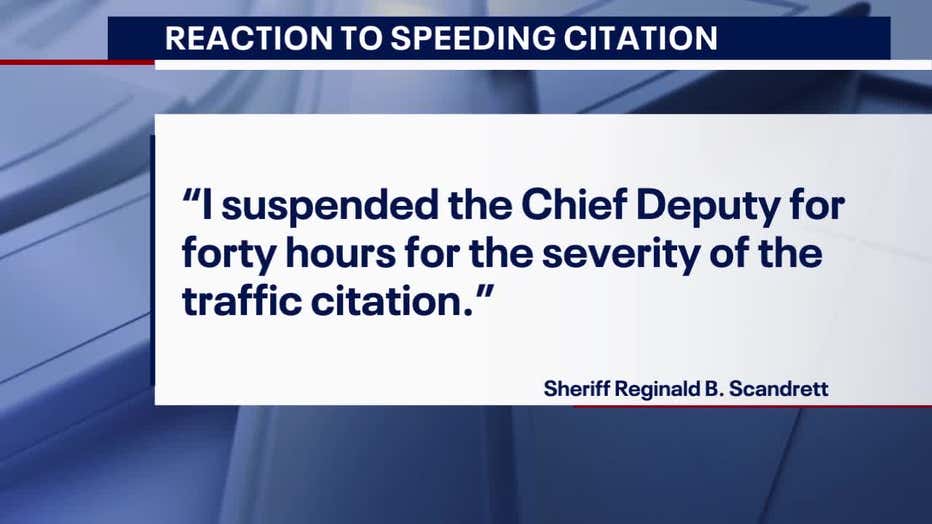 "I suspended the chief deputy for forty hours for the severity of the traffic citation," he said.
FOX 5's repeated requests for interview with Scandrett and Henry County police Chief Mark Amerman about the stop have been declined.