Illegal firework likely started Wednesday's fire in Roswell recreation area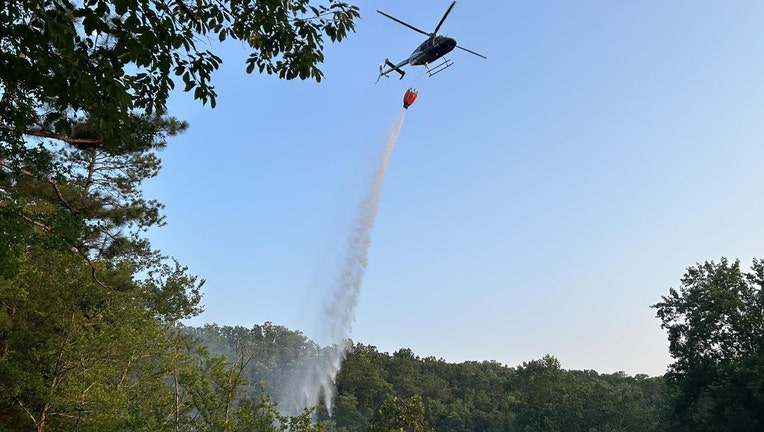 article
ROSWELL, Ga. - The preliminary investigation into the fire in the Vickery Creek recreation area indicates that the fire was a result of negligent and illegal use of fireworks within the park.
A fountain-style "Fat Cat" firework was found at the suspected origin of the fire. 
Use of fireworks inside the park is a serious violation that can result in a fine of $5,000 or up to a year in jail, according to the chief ranger for the Chattahoochee River National Recreation Area. 
In addition, any person found responsible for starting an illegal fire in the park can be charged with restitution to cover the cost of fighting the fire and restoring the resource. If anyone has any information in this case, we ask you to reach out to Chattahoochee River National Recreation Area at 678-538-1200. 
Approximately one-third of an acre was burned during the incident. 
ORIGINAL STORY
Firefighters spent Wednesday evening battling a blaze in the Vickery Creek recreation area in Roswell.
Officials warned those nearby that the Georgia Department of Natural Resources helicopter would be flying sorties between Martin Lake, about two miles east, and the recreation area, to attack the forest fire by air.
Those flights took the helicopter over Riverside Road and Georgia 400, in addition to several subdivisions.
The helicopter may also be seen around Grimes Bridge Park.
Hikers are being advised to stay clear of the trail which is closest to the bend in Big Creek, but the rest of the area remains open.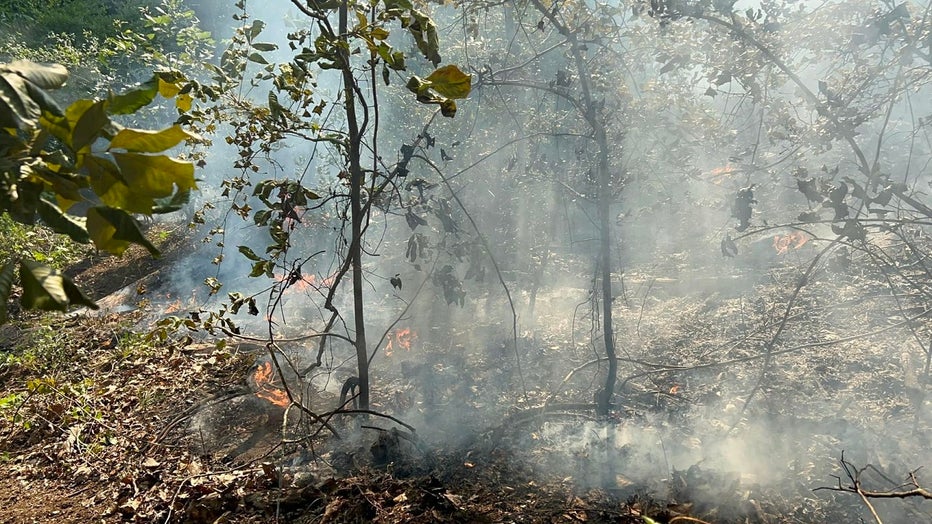 (Roswell Fire Department)
Roswell residents along Kings Mill Court and Sloan Street likely could see smoke, if not fire, but fire official say the blaze remains on the eastern side of Big Creek.
So far, only a third of an acre has burned, but firefighters are working quickly to ensure it from spreading.
No word on what sparked the fire.
No injuries have been reported.
This area is part of the federal Chattahoochee River National Recreation Area.
This story is breaking. Check back for details. If you have additional information, pictures, or video email newstipsatlanta@fox.com.