Hawks hire Brittni Donaldson as 1st female coach in team's history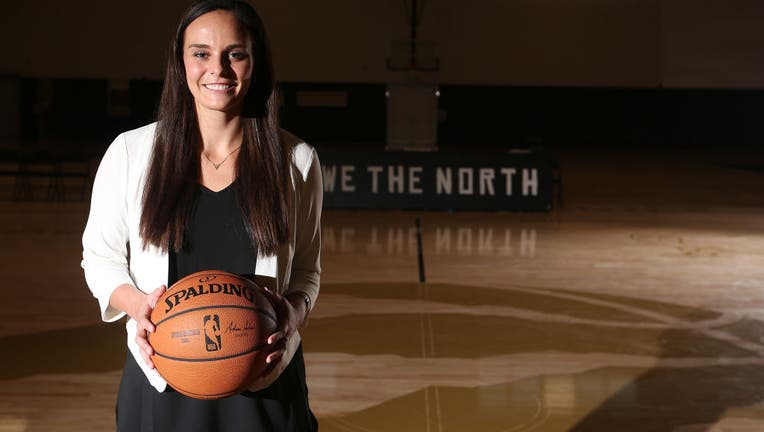 article
ATLANTA - The Atlanta Hawks have reportedly hired Brittni Donaldson to be the team's newest assistant coach - making her the first female coach in the team's history.
A former college basketball player for the Northern Iowa Panthers, Donaldson started her NBA career working as a data analyst for the Toronto Raptors and was part of the team when they won the 2019 NBA Finals. She was promoted that year to be an assistant coach - making her the youngest active assistant coach in the NBA at just 26 years old.
After working at various other positions, Donaldson was most recently an assistant coach for the Detroit Pistons focusing on analytics, she will reportedly serve in the same role for the Hawks.
In an Instagram post, Donaldson talked about being a coach, saying she dreamed about working in basketball since she was a little girl. 
"Being able to give back to the game in the way that it's given to me is very fulfilling," she said.
While the team has not officially announced her hiring, The Athletic reports that the Hawks staff will also include Mike Brey, Antonio Lang, and Igor Kokosov to work under new coach Quin Snyder.
Donaldson is one of seven currently active female coaches in the NBA.