Hartsfield-Jackson retains top spot at busiest airport in the world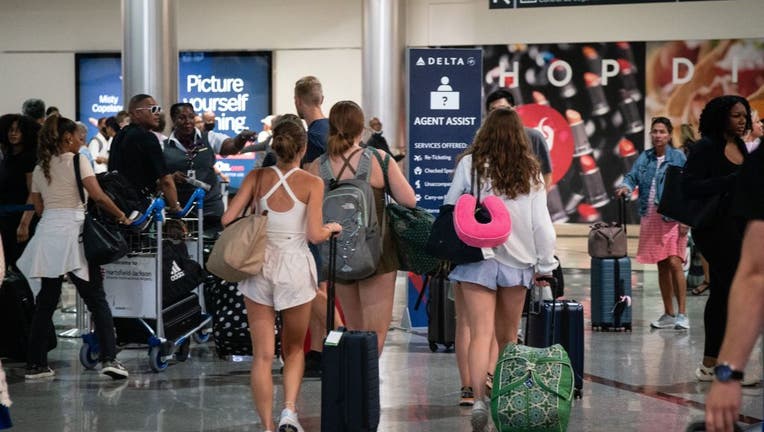 article
ATLANTA - Sorry Dallas and Fort Worth. Better luck next time Denver. Atlanta is once again home to the world's busiest airport.
That's according to a new report from the Airports Council International (ACI), which published their latest dataset looking at airport traffic across the globe.
According to the data, nearly 93.7 million passengers passed through Hartsfield-Jackson Atlanta International Airport in 2022. That's an increase of 23.8% from 2021.
The Atlanta airport took the top spot by a country mile - beating second-place Dallas/Fort Worth International Airport by more than 20 million passengers.
"I'm proud that ATL will keep the title that our team works so hard every day to earn," Atlanta Mayor Andre Dickens sain in a statement. "ATL brings the world to Atlanta and opens opportunities for our residents and businesses. It is truly the economic powerhouse of the Southeast and a major player in our work to move Atlanta forward as an international city with opportunities for all."
Hartsfield-Jackson has kept the title for 23 of the last 24 years. It was knocked off the top spot in 2020 by China's Guangzhou Baiyun International Airport.  
"This recognition is a remarkable achievement and reflects the collective efforts of our entire Airport community," said Airport General Manager Balram "B" Bheodari said. "We are proud to serve as one team, delivering excellence while connecting our community to the world."
HARTSFIELD-JACKSON NAMED 2ND BEST AIRPORT FOR FOODIES IN THE WORLD
ACI published their latest World Airport Traffic Dataset with passenger, cargo, and aircraft movement rankings for over 2,600 airports across more than 180 countries and territories and confirmed the top 20 busiest airports in the world.
The organization says that traffic across around the world exceeded 6.6 billion passengers - an increase of 43.8% from 2021 and a recovery of 72.5% compared to the pre-COVID-19 pandemic numbers reported in 2019.
In 2022, half of the top 20 were from the U.S., showing a revival in domestic passenger flights.
Following Atlanta, and Dallas/Fort Worth, Denver Internation Airport took the third spot and O'Hare International Airport in Chicago was fourth.
To view the full airport world rankings, visit ACI's website.