Haralson County standoff ends with fugitive in custody, sheriff's office says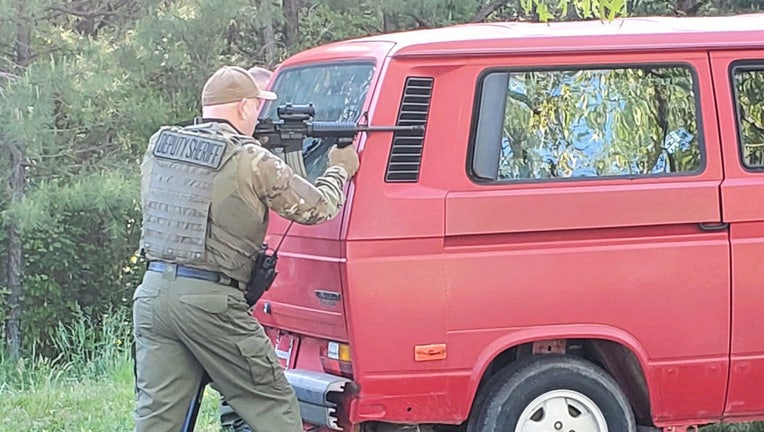 article
HARALSON COUNTY, Ga. - The Haralson County Sheriff's Office said a fugitive is in custody after a standoff on Wednesday morning.
Officials said Brian Kelly Chasteen, 49, of Ringgold, was wanted for felony escape and failure to appear on methamphetamine charges. 
U.S. Marshals tracked him to Haralson County. 
He barricaded himself inside a home along Jackson Road just outside of Tallapoosa and deputies said he refused to come outside, deputies said.
After about an hour, the SWAT team threw tear gas into the home causing him to emerge.
Deputies said Chasteen has a self-inflicted knife wound and was taken, under guard, to a local medical center with a non-life-threatening injury.
"This was a good outcome," states Sheriff Stacy Williams. "The scene was contained, no Law Enforcement personnel were injured, and the fugitive is now in custody. We stand committed to serve and protect our citizens in Haralson County and we feel like we accomplished that today."
The standoff lasted at least an hour. 
Chasteen had recently been sentenced to 20 years for trafficking methamphetamines and was allowed to get his affairs in order before beginning his sentence, but ended up absconding, not turning himself in at the appointed time.