Man killed in shooting at Pleasant Hill Road identified, mug shot of suspect released
GWINNETT COUNTY, Ga. - The man who was shot inside the truck has been identified as 46-year-old Darius Devon Dugger of Lawrenceville and his suspected killer is 26-year-old Neil Patrick Frasdilla of Lawrenceville, according to Gwinnett County Police Department.
GCPD says Frasdilla is facing several charges, including felony murder, three counts of aggravated assault, and possession of a firearm during the commission of a felony.
The motive for the deadly shooting is still under investigation, according to police.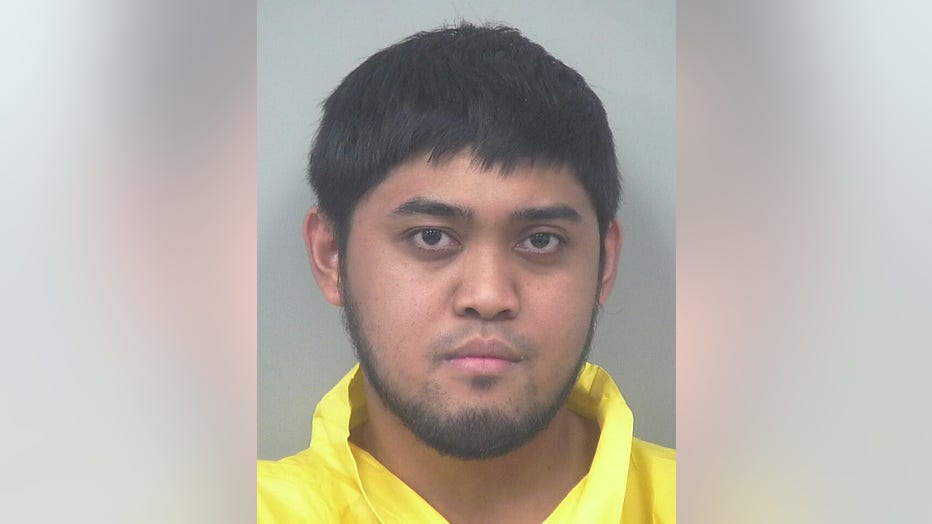 ORIGINAL
A man is dead after a shooting in the parking lot of a shopping plaza in the 2100 block of Pleasant Hill Road.
According to Gwinnett County Police Department, officers were dispatched in response to a person shot call shortly before 1 p.m. after a witness called 9-1-1.
The 9-1-1 caller reported that the driver of a blue Chevrolet truck had been shot and appeared to be deceased.
Officers were also given a description of the possible suspect's vehicle.
Officers were able to locate the vehicle near Dunwoody Club Drive in unincorporated Atlanta and detain the driver. They are currently a person of interest, according to police. 
MAP OF THE AREA
The reason behind the shooting is still under investigation, police say. There is no indication that this shooting is related to a body found in the trunk of a car at a nearby Korean bathhouse on Gwinnett Place Drive. 
In that case, police received a 911 call about suspicious activity at around 10:50 p.m.
"Upon arrival, a male subject says he believes there's a dead body inside a vehicle. Upon further investigation officers confirmed there was a dead body inside a trunk of a vehicle," Gwinnett County Police Cpl. Juan Madiedo said.
Investigators spent several hours going over the scene and looking for anything that could help discover how the person died.
They have not released any other information about the new incident at this time.
This story is developing.  Check back for details. If you have additional information, pictures, or video email newstipsatlanta@fox.com.