Body found in car's trunk in parking lot of Duluth Korean bathhouse
DULUTH, Ga. - Gwinnett County police are working to identify a body found in the trunk of a car outside a popular Duluth Korean bathhouse overnight.
It started around 10:50 p.m. Tuesday when police got a 911 call about suspicious activity that led them to Jeju Sauna, a traditional Korean bathhouse open 24 hours a day.
It was in the parking lot that officers made the disturbing discovery.
"Upon arrival, a male subject says he believes there's a dead body inside a vehicle. Upon further investigation officers confirmed there was a dead body inside a trunk of a vehicle," Gwinnett County Police Cpl. Juan Madiedo said.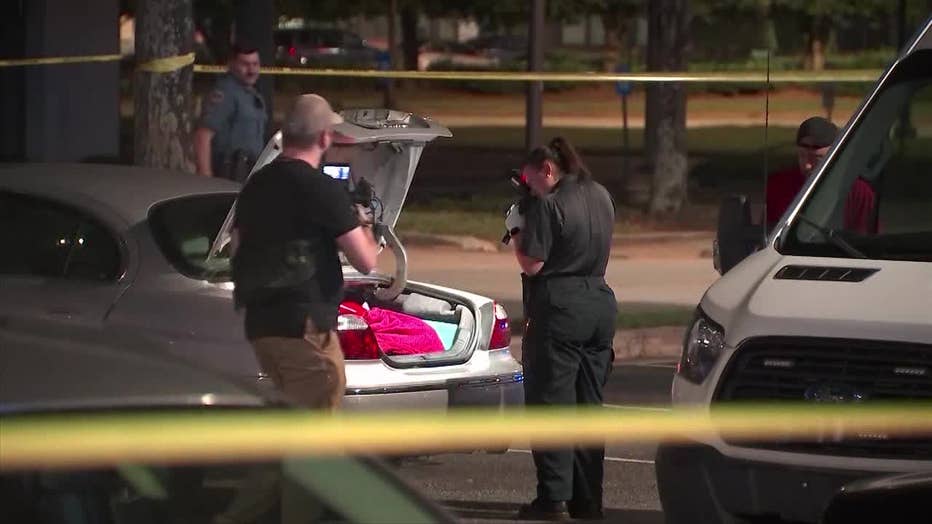 Police say the vehicle was a silver Jaguar sedan.
Investigators spent several hours going over the scene and looking for anything that could help discover how the person died.
"At that point, detectives were called out, homicide detectives, crime scene units, as well as the Medical Examiner's office," Madiedo said.
Officials say there are still a lot of unknowns in the case including how the man who told police about the body knew it was in the trunk.
"That's a good question that officers are still trying to ascertain and understand how did we get to this point here," Madiedo said.
An owner of the popular spa told FOX 5's Eric Perry surveillance video shows a man pulling up to the spa in the silver Jaguar alongside a Mercedes Tuesday morning. The owner says the video shows a man looking in the trunk before hopping inside the Mercedes, and taking off.
The owner claims the video then shows the Mercedes come back that night, and that's when police show up.
The owner says there was a foul odor from the trunk and believes the body had been inside for some time.
Costumers of the popular wellness spa say they are shocked.
Aneetra Sherrell came Wednesday morning to celebrate her birthday.
"Since it didn't happen inside, and crime is happening everywhere in Atlanta, I didn't want to let it stop me from my birthday," Sherrell said.
"It's nothing new, because a lot of crazy things happen here. But it's crazy they found a body last night because I come here all the time," customer Kito V said.
"I think it's very sad when someone takes someone else's life. They leave behind family and friends that are going to have to deal with it, and hopefully they will be brought to justice," Sherrell said.
Authorities have not shared any details about the victim or any possible suspects other than it appears that this is a homicide investigation.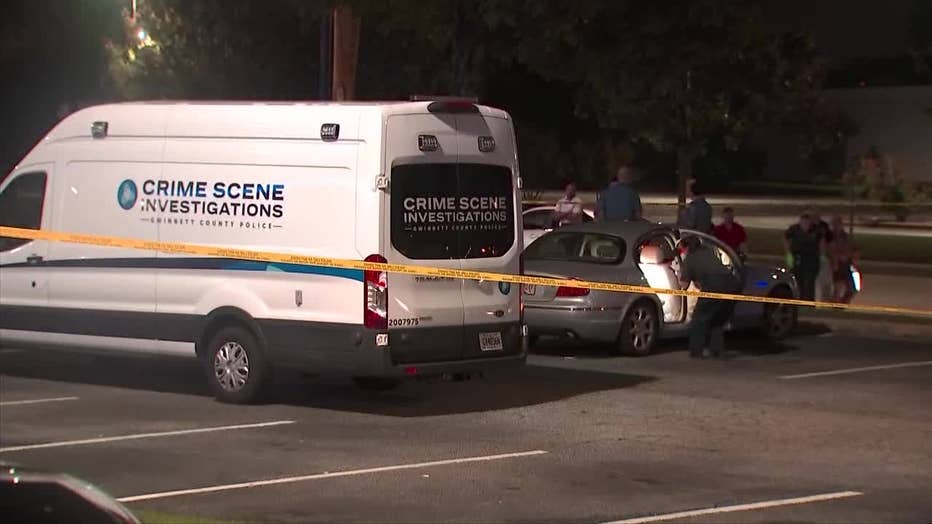 For now, investigators say there does not appear to be any threat to the public, but they are asking for the community's help.
If you have any information to share in this case, please contact detectives at (770) 513-5300 or Crime Stoppers at (404) 577-TIPS (8477).