Gwinnet County Police searching for serial armed robber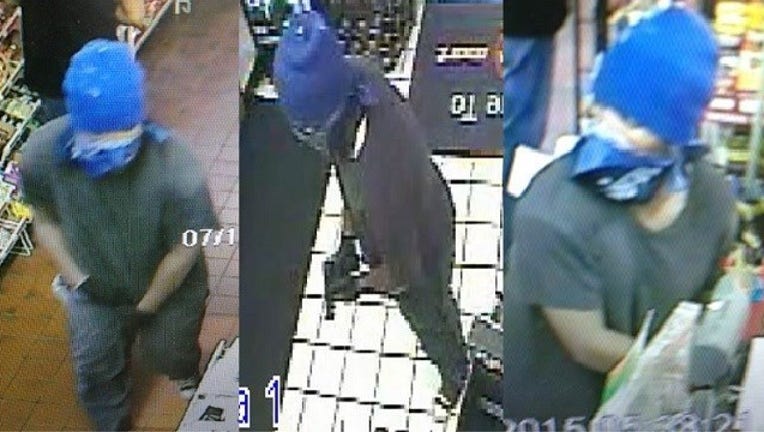 article
Gwinnett County Police released a surveillance pictures this week of a man they say is wanted for a series of armed robberies.
They said the man hit the Sam's Mart on Indian Trail Lilburn Road earlier this month. He pointed a pistol at the cashier and demanded money.
Police describe the man as being between 20 and 25 years old, being 5 feet, 10 inches tall and weighing 200 to 220 pounds. He was last seen wearing a black t-shirt, black pants, blue bandana, blue beanie cap, and black gloves. Police said he was armed with a black pistol.
Police said he's robbed at least five other businesses since then.
Anyone who recognizes the man is asked to call Gwinnett County Police or Atlanta Crime Stoppers.