Griffin parents accused of trying to starve son to death denied bond
GRIFFIN, Ga. - A Griffin mother and father accused of trying to starve their 10-year-old son to death went to court Monday morning for a hearing.
Tyler and Krista Schindley will remain behind bars at the Spalding County Jail after being denied bond.
They have been charged with attempted murder, false imprisonment, cruelty to children, and other charges.
In the copies of the Schindley's arrest warrants obtained by FOX 5, prosecutors allege that couple locked their son in his room for extended periods of time with no lights, or even clothes, at their home in Griffin. 
The charges come after police say a neighbor found the boy wandering on Westminster Circle. The boy is 10 years old, but only weighed 36 pounds. According to investigators, the boy told officers he was walking to a nearby Kroger and asked them to "please not make him go back."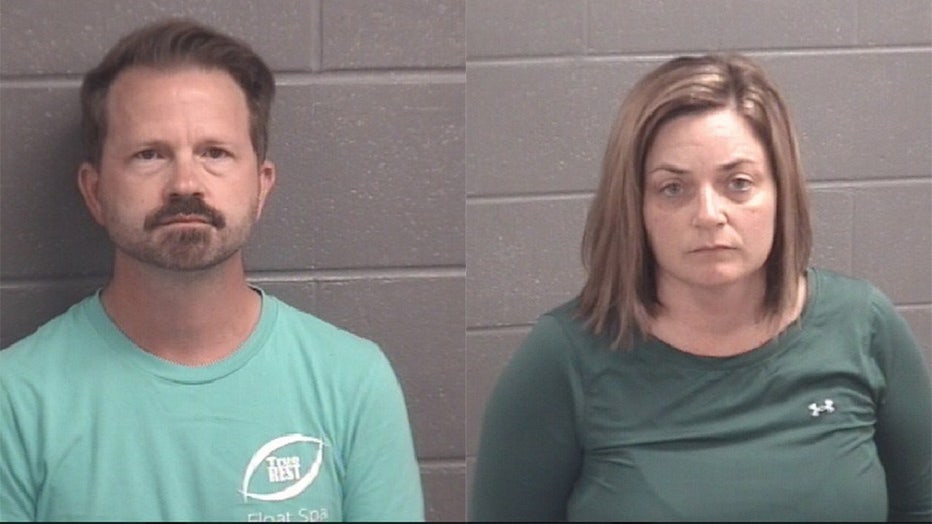 Tyler and Krista Schindley (Spalding County Jail)
MORE: GRIFFIN STARVATION CASE: ARREST WARRANT OUTLINES HORRIFYING CONDITIONS OF CHILD'S HOME LIFE
"We thought he was 6 or 7," said Matt Siegler, a neighbor. "It's enough to break your heart."
The warrants also state the couple was aware their son had dental injuries and disfiguration, but did not provide medical treatment. According to the warrants, the couple inflicted abuse against the boy with other children present.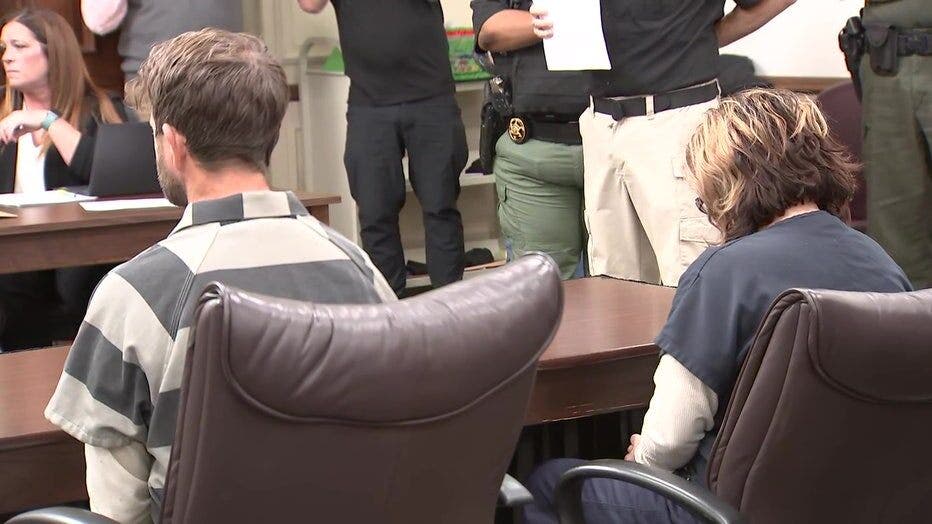 Tyler and Krista Schindley appearing in court. (FOX 5)
Griffin District Attorney Marie Broder said it's one of the worst cases of child abuse she has seen.
"As a mother, I can't comprehend it. As a human being, it breaks your heart. We aren't releasing any photos of this child for obvious reasons, but I will tell you, the photos are absolutely horrible, and anybody with a human heart, who looks at them, should be shaken to their core," Broder said.
A month after the Schindleys were arrested, police charged a third defendant in the horrific case: the child's older step-brother.
Police say 20-year-old Ethan Washburn used his bare hands to choke his little brother.
Washburn actually talked to FOX 5 at his family's home after his parents' arrests. At the time he claimed he wasn't involved in the case.
Just weeks later, Griffin Police charged Washburn with two counts of aggravated assault.
The couple's bond hearing had been rescheduled multiple times in order for the couple to retain legal council.
The boy is reported to be recovering in the hospital. The four other children found inside the couple's home are now in Georgia Division of Family and Children Services custody.
The investigation is ongoing.