Man arrested for deadly Grayson shooting that led to long standoff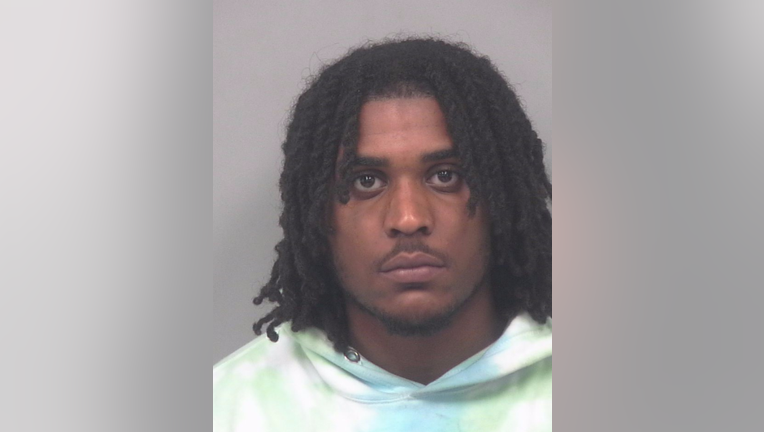 article
GRAYSON, Ga. - Christian Houston, who was wanted for shooting and killing Rodrell Dobson on June 18, has been arrested, according to jail records.
Houston was booked into the Gwinnett County Jail at 5:17 p.m. June 21. He has been charged with felony murder, aggravated assault, possession of a firearm or knife during commission of a crime, and simply battery.
A SWAT team was dispatched to Roseberry Lane after the shooting to arrest Houston. They surrounded a home on the street for six long hours before entering the residence and discovering that he was gone.
The Gwinnett County Police Department has not released any details about the arrest to FOX 5 Atlanta.
This is a developing story. Check back for updates. 
ORIGINAL STORY
The man who police say is wanted in connection to the death of man in Grayson on Sunday afternoon is still on the run.
The SWAT team was dispatched to Roseberry Lane to try to arrest Christian Houston. He was wanted for shooting and killing Rodrell Dobson during an argument.
Video shows the tense moments when a SWAT Team calls out to Houston, who was believed to have barricaded himself inside a home after the shooting.
"Christian, we know you're inside. Come out with your hands up!" police could be heard yelling.
One eyewitness says she tried to help the victim after the shooting. She calls the whole situation "terrifying".
The woman, who did not want her name used in this story, says her husband had been playing soccer with their children earlier in the day. She says there was an argument and loud yelling.
Dobson went to the home to pick up a family member. 
"Someone said, 'If you're going to shoot something, shoot something," the woman said.
That's when shots were fired.
The neighbor, who is a nurse, saw Dobson face down on the sidewalk. She ran to help, performing CPR until the police arrived.
Despite the lifesaving efforts, Dobson died.
Houston is wanted for several counts of murder, aggravated assault, and weapons charges.
Anyone who sees him should call the Gwinnett County Police Department or Atlanta Crime Stoppers.