Georgia man baptizes himself during church burglary in Florida, sheriff's office says
BAY COUNTY, Fla. - A Georgia man was recently arrested in Bay County, Florida, after he allegedly broke into a church, baptized himself, attempted to steal various electronics, and caused approximately $8,000 in damage to the church.
According to the Bay County Sheriff's Office, they responded to a burglary call at the Emerald Beach Church of God off of Alf Coleman Road on Aug. 4.
They discovered that Derek Porter from Georgia appeared to have used a cinder block to smash the window of the church to get inside.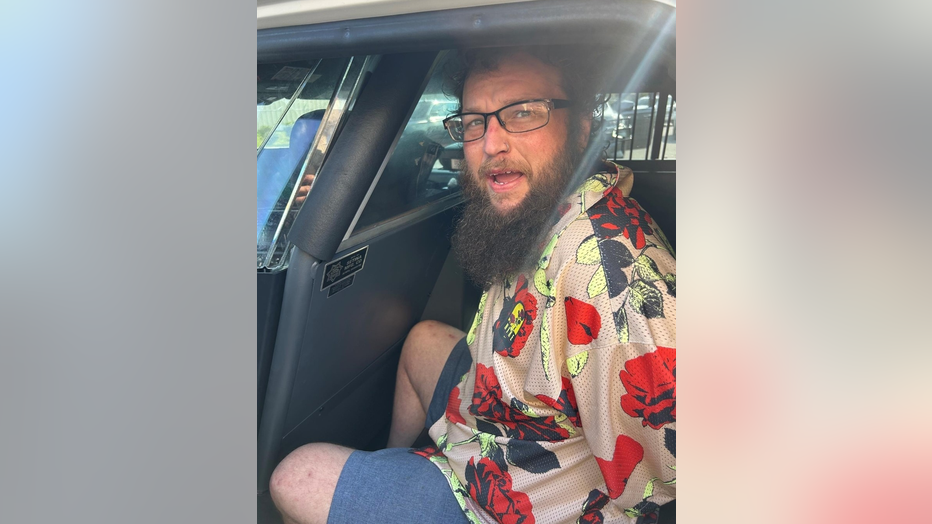 Derek Porter (Bay County Sheriff's Office)
A female employee who was inside the church at the time heard the noise and fled for safety.
Porter then reportedly caused approximately $8,000 worth of damage and loaded several electronics, including a television and computer, into his truck along with the church's money bag.
After being placed under arrest, Porter stated he could not remember what happened during various moments inside the church, but he did remember baptizing himself in the church's baptistry pool and claimed "something" held his head under the water in the pool.
The sheriff's office did not specify where Porter lives in Georgia. However, they did note that he was out on bond for burglary in Georgia when he was arrested. 
Porter was booked in the Bay County Jail on charges of burglary of an occupied structure, criminal mischief, possession of methamphetamine, and possession of drug paraphernalia.