Eyes on Georgia grand jury after Trump's federal indictment
FULTON COUNTY, Ga. - Donald Trump has been indicted on charges of mishandling classified documents at his Florida estate, making him the first former president in U.S. history to face criminal charges by the federal government that he once oversaw.
Trump faces a string of inquiries in various states and venues as he campaigns for a second term in the White House. He's already been charged in a 34-count indictment in New York in a hush money case. The others include a Georgia investigations into his alleged efforts to overturn his loss in the 2020 election and a civil case that threatens his ability to ever again do business in New York.
The news of the indictment comes days before the former president is expected to speak at the Georgia GOP Convention this weekend in Columbus - an event Gov. Brian Kemp has said he will not attend.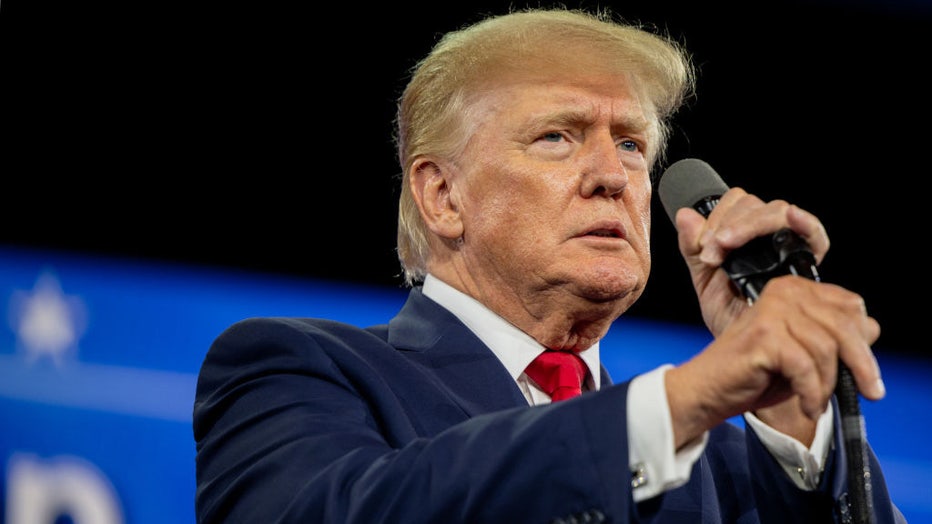 Former U.S. President Donald Trump speaks at the Conservative Political Action Conference (CPAC) at the Hilton Anatole on August 06, 2022 in Dallas. (Photo by Brandon Bell/Getty Images)
With the latest indictment, many eyes have turned to Georgia with politicians wondering if his next brush with the law could take place in the Peach State.
For over two years, Fulton County District Attorney Fani Willis has been investigating whether then-President Donald Trump and his allies illegally meddled in the 2020 election in Georgia.
Willis wrote in a letter to the county sheriff that she expects to announce any charging decisions between July 11 and Sept. 1. She advised law enforcement to prepare for heightened security," noting that the announcement of charges "may provoke a significant public reaction." 
In a separate letter to a county Superior Court judge, she suggested that any indictments would likely come in August.
The Democratic district attorney's investigation began shortly after the release of a recording of a Jan. 2, 2021, phone call between Trump and Georgia Secretary of State Brad Raffensperger in which the then-president suggested that Raffensperger could "find 11,780 votes" — just enough to overtake Democrat Joe Biden and overturn Trump's narrow loss in the state.
But the investigation's scope broadened considerably after that, and Willis convened a special grand jury to hear testimony from witnesses including high-profile Trump allies, such as attorney Rudy Giuliani and Sen. Lindsey Graham of South Carolina, and high-ranking Georgia officials, such as Raffensperger and Gov. Brian Kemp.
Prosecutors advised Giuliani and Georgia Republicans who served as fake electors that they were at risk of being indicted. The fake electors signed a certificate asserting Trump had won the election and declaring themselves the state's electors, even though Biden had won the state and Democratic electors had already been certified.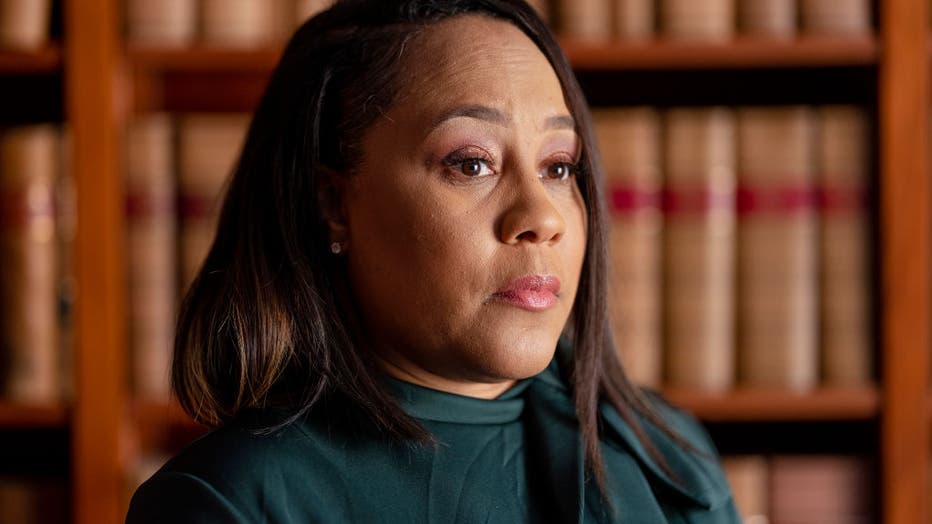 Fani Willis, the District Attorney of Fulton County, Georgia inside her office chambers in the Fulton County Justice Center Tower in Atlanta, Georgia on Tuesday, September 20, 2022. (David Walter Banks/Getty Images)
A court filing in early May indicated that Willis had reached immunity deals with at least eight fake electors, suggesting they may be cooperating with authorities.
GEORGIA PROSECUTOR FIGHTS BACK AGAINST TRUMP ATTEMPT TO REMOVE HER FROM ELECTION PROBE
The foreperson on the special grand jury indicated publicly that the panel had recommended multiple indictments. It's now up to Willis to decide whether to convene a regular grand jury and pursue criminal charges in the case.
Trump and his allies have denied wrongdoing, and he has repeatedly described his phone call to Raffensperger as "perfect." His lawyers have called the Fulton County investigation "politically motivated."
"This fake case was brought only to interfere with the upcoming 2024 election and should be dropped immediately," Trump said at a press conference.
Lawyers for the former president have tried to get Willis and her prosecutors removed from the investigation. Their attempts have been unsuccessful.
The Associatd Press contributed to this report.