Trump's lawyers ask to respond to DA's filing in Georgia election probe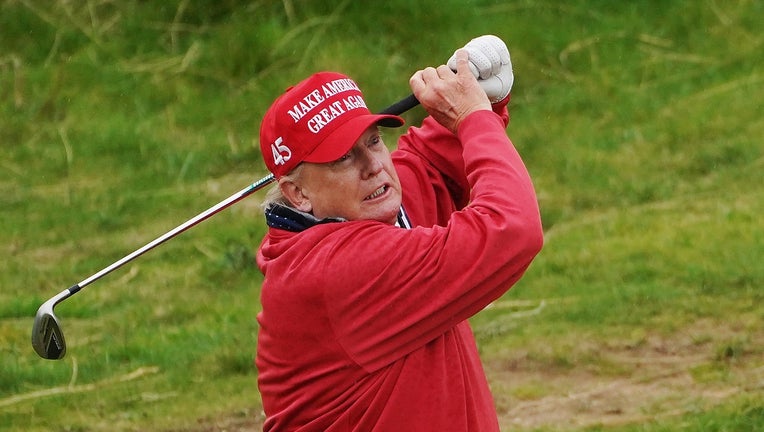 article
ATLANTA - Another twist in the criminal investigation into former President Donald Trump's interference in the 2020 election in Georgia.
Wednesday, Trump's legal team asked a Fulton County judge to allow them to respond to a motion made by Fulton County District Attorney Fani Willis.
The filing sought to dismiss Trump's effort to disqualify Willis' office from the investigation.
Judge Robert McBurney denied the original request last Friday.
For more than two years, Willis and her team have been scrutinizing actions Trump and others took as they tried to overturn his narrow loss in Georgia to Democrat Joe Biden.
A recent letter suggests Willis may seek indictments in early to mid-August. Willis last month wrote local law enforcement leaders advising them that she intended to announce charging decisions in the case between July 11 and Sept. 1. Thursday's letter seems to narrow that window. In the earlier letters she advised law enforcement to prepare for "heightened security," noting that the announcement of charges "may provoke a significant public reaction."
The Georgia investigation is one of several that threatens the former president as he campaigns to regain the White House in 2024.
A Manhattan grand jury in March indicted him on 34 counts of falsifying business records to cover up hush-money payments to a porn actor during the 2016 presidential election. Federal grand juries in Washington are investigating efforts by Trump and his allies to undo the results of the 2020 presidential election and the potential mishandling of classified documents by Trump at his Florida estate.
A federal jury in New York recently found Trump liable for sexually abusing advice columnist E. Jean Carroll in 1996, awarding her $5 million.
The Associated Press contributed to this report