Trump to attend Georgia GOP Convention in Columbus
COLUMBUS, Ga. - Former President Donald Trump is not staying out of the spotlight despite news Thursday he has been indicted for mishandling classified documents.
Trump is expected to speak at the Georgia GOP Convention this weekend.
He will be just one of many prominent Republicans to speak, including Rep. Marjorie Taylor Green.
Notably absent from the guest list this year will be Gov. Brian Kemp, who previously said he would not attend.
He and Trump have not had a harmonious relationship with Kemp recently chastising the former president for congratulating North Korea's leader publicly.
Kemp has said he would like to see the party move beyond the 2020 election.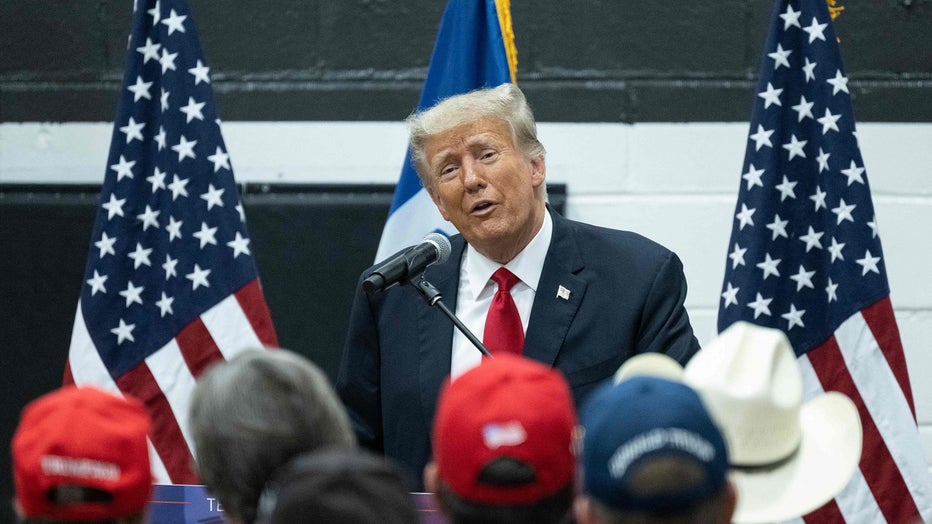 Former US President and 2024 Presidential hopeful Donald Trump speaks during a Team Trump Volunteer Leadership Training at the Grimes Community Center in Grimes, Iowa, on June 1, 2023. (Photo by ANDREW CABALLERO-REYNOLDS/AFP via Getty Images)
Right now, Trump is just one of 11 Republicans vying to be the party's candidate in the 2024 presidential race.
Which Republicans are running for president in 2024?
Several GOP heavy weights have thrown their hat in the ring to challenge Trump's bid at another Republican run for president. 
They are:
Mike Pence - Former vice president of the United States
Doug Burgum - Governor of North Dakota
Chris Christie - Former governor of New Jersey
Ron DeSantis - Governor of Florida
Larry Elder - Talk radio host and 2021 California gubernatorial candidate
Nikki Haley - Former U.N. Ambassador and South Carolina Governor
Asa Hutchinson - Former Arkansas governor
Vivek Ramaswamy - Entrepreneur and political commentator
Tim Scott - United States senator from South Carolina
Corey Stapleton - Former Montana Secretary of State
It was not immediately clear if any of these candidates would attend this weekend's convention.