Officers nowhere to be found during recorded brutal stabbing attack on Georgia State Prison inmate
BUTTS COUNTY, Ga. - The family of a man brutally attacked at the Georgia Diagnostic and Classification State Prison is calling for change and answers from the state's Department of Corrections.
"I just want justice for my brother," said the sister of Zedarrius Coleman.
She's referring to the violent attack on her brother at the prison, shown in a video circulating on social media.
In the video, you can see him get attacked in his prison cell by several other inmates.
The Georgia Department of Corrections confirmed this video was of the June 16 attack on Coleman.
From: Supplied
They use what appear to be large, improvised knives or shanks to stab Coleman multiple times.
They then drag him through the prison, leaving trails of blood.
No corrections officers are seen in the video.
Georgia Diagnostic and Classification State Prison
"It's crazy and it's vicious," said Coleman's sister, who wanted to remain anonymous out of fear of being targeted.
Coleman's sister says she first saw the video on social media.
"Everyone was sending it to me," she told FOX 5. "And I was like, 'Oh my goodness. This is my brother.'"
The Georgia Department of Corrections confirmed this video was of the June 16 attack on Coleman.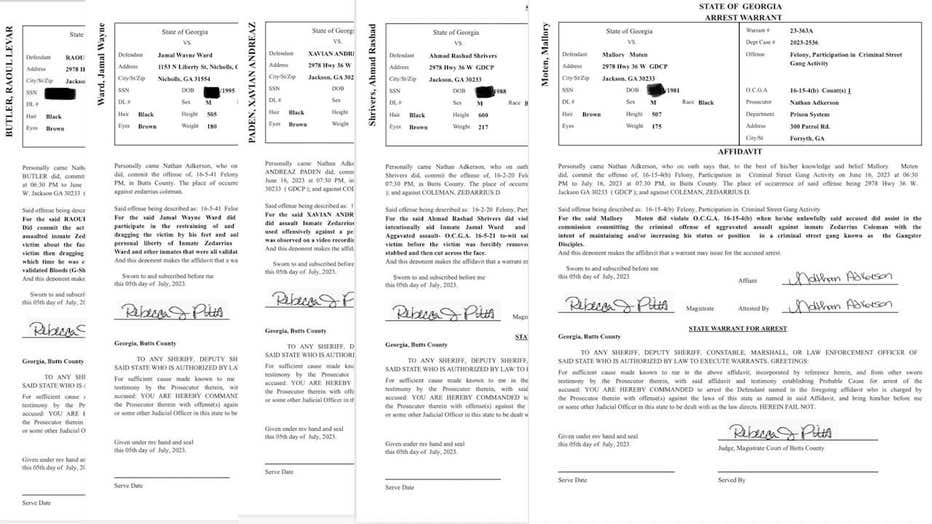 Five inmates were charged with the brutal beating.
Five inmates now face charges in connection with the attack. Those charges include participation in street gang activity, false imprisonment, and aggravated assault.
The GDC says Coleman was treated at an outside hospital and returned to the prison three days later.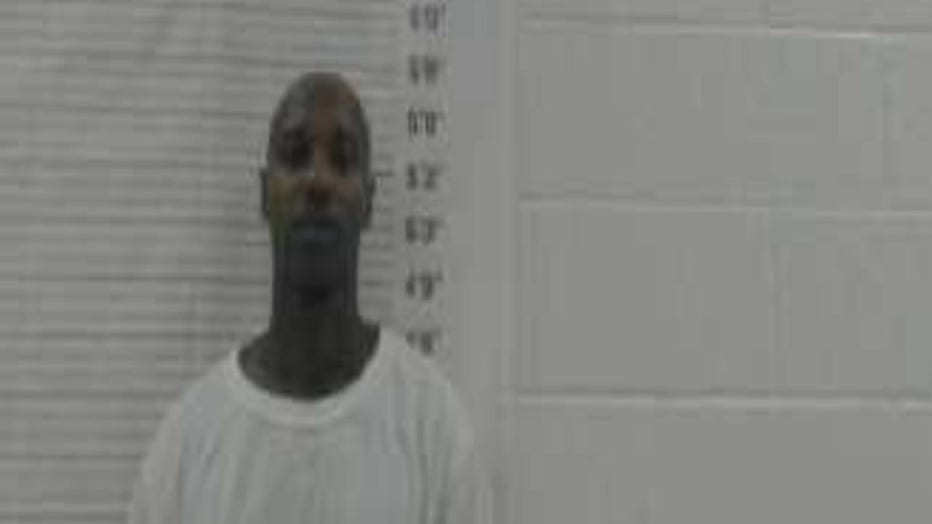 Zedarrius Coleman is in prison for voluntary manslaughter. (Supplied)
Coleman is in prison for voluntary manslaughter.
"Where is the correctional officers? Where's the guards? Someone is supposed to be protecting them here," Coleman's sister said.
We asked the GDC about staffing levels at the prison.
In a statement, the GDC told FOX 5 it is aggressively recruiting new corrections officer to try and account for turnover.
The statement also said with more than 2,000 inmates at the Diagnostic and Classification State Prison that "keeping eyes on each one 24/7 can be challenging."  
The state's prison system is currently under investigation by the U.S. Department of Justice to examine whether Georgia provides prisoners reasonable protection from prisoner-on-prisoner violence.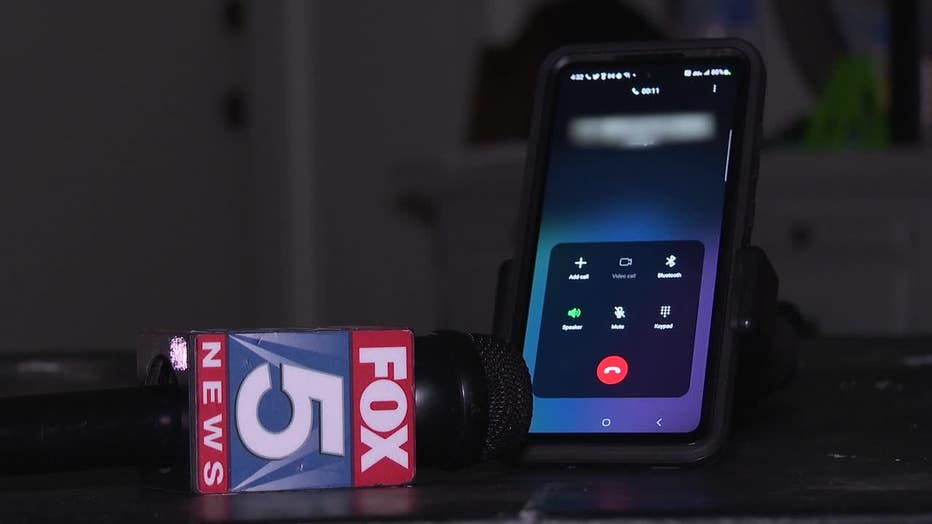 FOX 5 spoke to Coleman's sister.
Coleman's sister says this attack on her brother shows the GDC's efforts clearly fell short.  
"He needs to learn his lesson for whatever crime he committed, but he doesn't deserve to be attacked, beat up, stabbed and shanked," she said.
Here's the GDC's full statement in response to our questions:
"While we are diligent in our efforts to prevent these type incidents and in our efforts to keep inmates safe, it is important to note that our population consists of 74% violent offense convictions and almost 30% are gang affiliated.  These populations, specifically those who are gang members have an agenda to carry out in the name of their affiliation and have little intention of stopping.
With regard to our efforts to ensure adequate levels of staffing at our facilities, we are always actively recruiting via social media, job fairs and hiring events.  We have also partnered with an ad agency who aggressively distributes our recruitment ads throughout the state through mass media, cable, digital and email blasts.  These efforts have produced good results for us, however, as you know the role of a Correctional Officer is challenging compared to other job opportunities available from which individuals may choose.  We will continue to ensure we have adequate staffing not only at GDCP but at all of our facilities; however, with more than 2000 inmates at GDCP, keeping eyes on each one 24/7 can be challenging.
Further, as you may know, the majority of the offenders housed at GDCP are transient, meaning they are there for a short period of time while undergoing the diagnostic process.  Because of this, communication with local jurisdictions is extremely important and we have been working on a mechanism to ensure we are aware of any known conflicts between or among offenders coming into our custody.  More knowledge of any potential conflicts on the front-end will help us better manage that population, and help reduce these type incidents."