Fulton County Sheriff's Office renames elite unit after death of Tyre Nichols in Memphis
FULTON COUNTY - Fulton County Sheriff's Office announced Friday that it will be changing the name of its elite unit, formerly known as the Scorpion Unit, to F.A.S.T. (Fugitive Apprehension Support Team). The decision comes in the aftermath of the tragic killing of Tyre Nichols in Memphis and the subsequent disrepute brought upon the Scorpion Unit's name by the actions of Memphis police officers.
PREVIOUS STORY: Fulton County Sheriff possibly changing name of SCORPION unit after Tyre Nichols' death
According to Sheriff Patrick "Pat" Labat, the F.A.S.T. unit shares the same values and mission as its predecessor. He emphasized that changing the name is not a definitive solution to the problem but is an essential step that needed to be taken. The Fulton County Sheriff's Office will continue to review its operations and training protocols to maintain its commitment to serving the citizens of Fulton County with integrity, honor, and respect.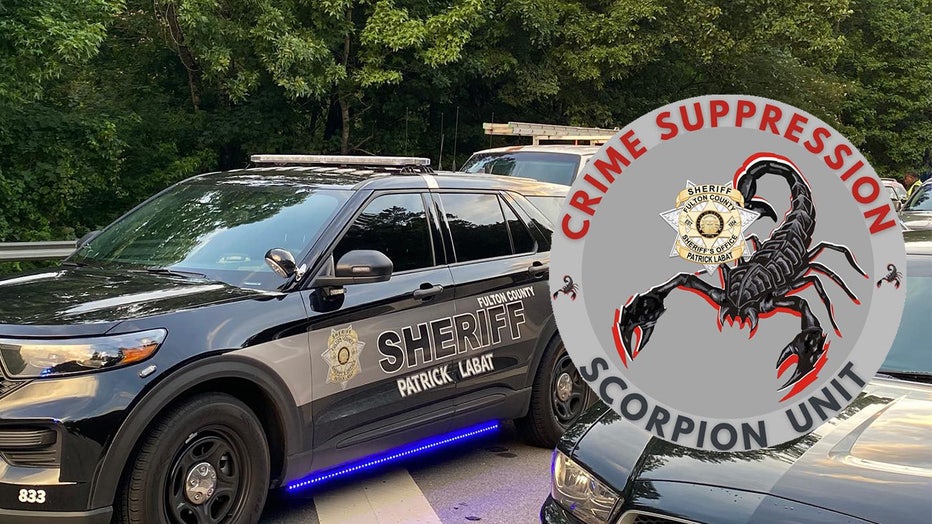 A composite photo of the Fulton County Sheriff Office SCORION Unit and their logo (Fulton County Sheriff's Office)
TYRE NICHOLS COMPLETE COVERAGE
Labat says the F.A.S.T. unit's primary focus is on suppressing crime, apprehending violent criminals, and reducing gang-related crimes. The unit is responsible for proactive interdiction in areas of Fulton County that have a high number of violent crimes, street-level narcotics crimes, and gang activity. The F.A.S.T. unit also identifies crime patterns, repeat offenders, and deploys legal resources to arrest criminal perpetrators.
The name change aims to restore public trust and eliminate any doubt or suspicion cast on the unit's integrity. The Fulton County Sheriff's Office hopes that the new name will emphasize the unit's commitment to justice and reinforce its mission to serve and protect the people of Fulton County.