Former AG Yates says she's not interested in run for office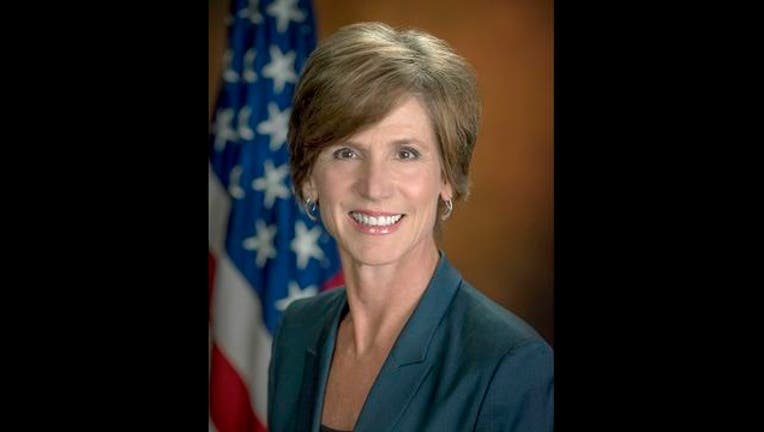 article
NEW YORK (AP) - Former acting Attorney General Sally Yates said Wednesday that she isn't interested in running for elected office.
Speculation about Yates' political ambitions started swirling after President Donald Trump fired her days into his administration for refusing to defend his order barring citizens of several, mostly Muslim nations from entering the U.S.
Yates told a Bloomberg summit in New York she has no aspirations to pursue politics- in her native Georgia or elsewhere- despite her many years of public service.
"I just have to confess running for office is just not anything I've ever felt drawn to," she said. "You know what feels like you or doesn't."
Yates returned to Atlanta to practice law following her termination. She served as U.S. attorney there before former President Barack Obama, a Democrat, tapped her to be deputy attorney general in 2015.
In he remarks Wednesday, Yates offered praise for special counsel Robert Mueller, whom she described as a "straight arrow who is going to call it like he sees it."
Mueller is probing Russian interference in the 2016 elections.
"There is no one who is better suited to this job than Bob Mueller," she said. "He doesn't even wear colored shirts. He only wears white dress shirts."
Trump, a Republican, has repeatedly assailed Mueller as being politically motivated.