FBI says 'flip-flop bandit' linked to robberies in 4 states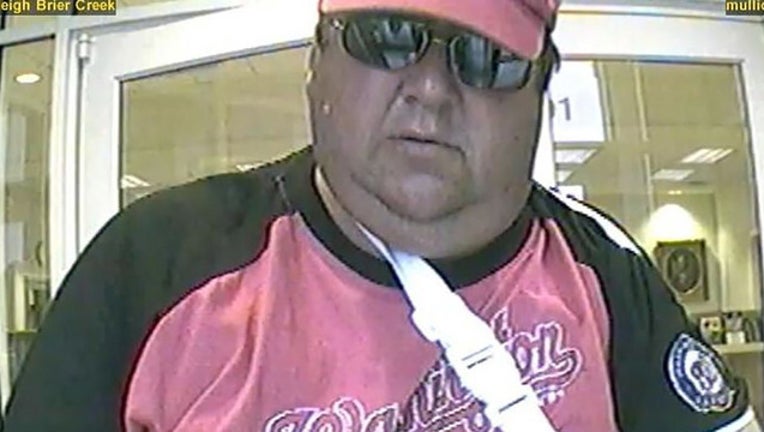 article
LITTLE ROCK, Ark. (AP) — The FBI is seeking the public's help in identifying a serial bank robber whom investigators have dubbed the "flip-flop bandit."
The FBI says the same man is linked to bank robberies this summer in Bryant and Morrilton in Arkansas and in Yukon, Oklahoma. In a flier , the FBI said the man is also suspected in three bank robberies in North Carolina and one in Knoxville, Tennessee.
The suspect is described as a white, heavyset man, standing about 6 feet 2 inches tall. He has a large mole on the right side of his face. The FBI says the man wore sandals at the bank robberies in Tennessee, Arkansas, Oklahoma, which led to the nickname of "flip-flop bandit."