Man accused of kidnapping, murdering ex abducted her a year ago, police say
CLAYTON COUNTY, Ga. - The 20-year-old Georgia man accused of kidnapping his ex-girlfriend from her job and then killing her during a showdown with police in the parking lot of a Clayton County school Sunday night was facing charges of kidnapping her exactly one year before.
FOX 5 spoke to the 19-year old's family, but emotions were still so raw. They were not ready to talk about the tragedy.
Officials with the Fayetteville Police Department tell FOX 5 that at around 11 p.m. Sunday, officers were called to reports of a kidnapping at a Wingstop restaurant on the 700 block of Flynn Street.
Callers told 911 operators that a man had entered the restaurant and forced his 19-year-old ex-girlfriend at gunpoint to come with him. The victim was an employee at the restaurant.
"We had several 911 callers who called in and advised that a male subject had come inside the location brandishing a gun and took control of a female employee,"Capt. Chad Myers of Fayetteville Police Department explained. 
While heading to the scene, officers say they spotted a red Chevrolet Camaro that matched the description witnesses gave of the car the man and his victim were said to be inside.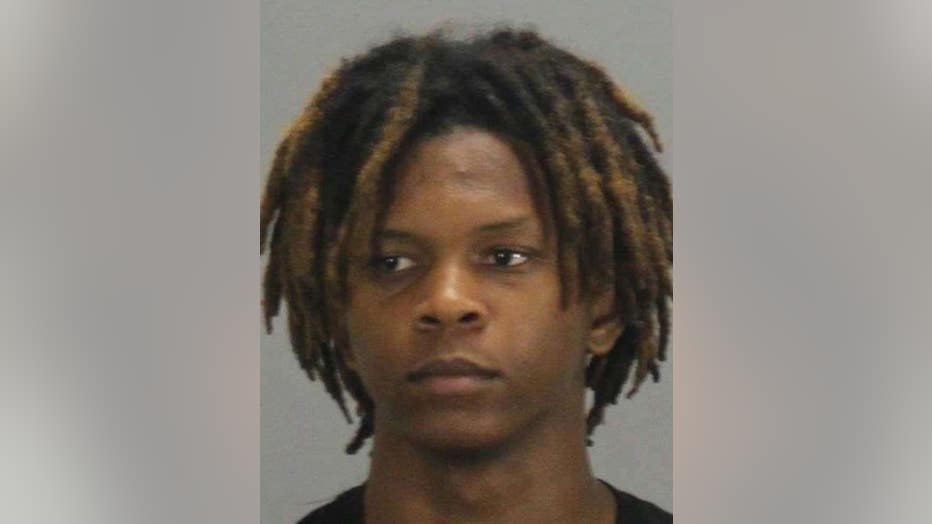 Cameron Hopkins (Clayton County Sheriff's Office)
Police say the driver tried to flee, leading to a chase that ended at Lovejoy High School in Clayton County when officers used a PIT maneuver to stop the vehicle.
Now stalled in the middle of the school's entrance, the man fired shot at the officers and their patrol vehicles, leading them to take cover, investigators say.
"From the officer's perspective, he was able to see and hear gunshots inside of the vehicle," Capt. Myers commented.
During the standoff, police say the man fired multiple shots inside the Chevrolet, shooting and killing his reported abductee.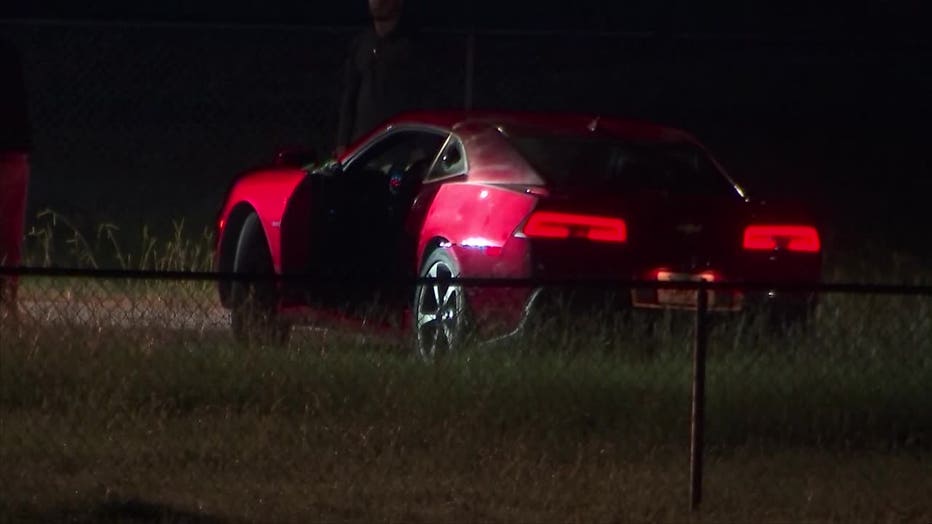 When police fired a chemical irritant at the vehicle, the suspect got out of the car and police took him into custody. The woman was found shot multiple times in the car and pronounced dead at the scene.
Investigators have identified the alleged kidnapper as 20-year-old Cameron Ja'Michael Hopkins of Albany. He's currently charged with kidnapping and aggravated assault by the Fayetteville Police Department and malice murder, two counts of aggravated assault, and possession of a weapon during the commission of a crime in Clayton County.
The victim has now been identified as Khaliyah Jones.
Hopkins will have his first court appearance on the murder charge on Tuesday.
Cameron Ja'Michael Hopkins' previous kidnapping attempt accusations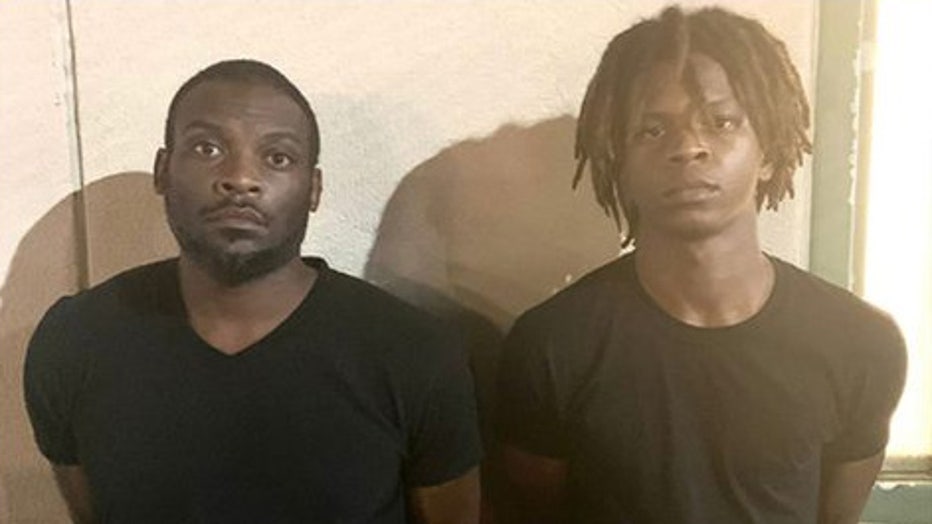 Police said 19-year-old Cameron Hopkins kidnapped his 18-year-old ex-girlfriend and got help from 33-year-old Demarco Jennings, who picked up the suspect and the victim when Hopkins ditched his car. Both men were arrested by police in Albany and book (Provided by Lovejoy Police Department)
This is not the first time that officials say Hopkins kidnapped his victim.
On July 16, 2022, almost exactly a year before this act of violence, police say Hopkins forced the then-18-year-old Jones into a car at gunpoint with the help of 33-year-old Demarco Jennings.
In that case, authorities say Hopkins approached Jones while she was sitting in a car at a Lovejoy Walmart parking lot, broke the car window, and pulled her out of the vehicle.
Investigators learned Hopkins abandoned his car and forced Jones into the back of Jennings' car. 
At some point, police said Jones escaped the back seat and ran to a nearby business. 
Both men were arrested in Albany and booked into the Clayton County Jail on charges of terroristic threats, kidnapping, and more. He was released on bond in September 2022.
"It is frustrating in law enforcement when you make an arrest in cases and those individuals end up back on the street. Today we saw one of these tragedies happen," Capt. Myers commented.
The investigation is ongoing. If you have any information that could help with the investigation, call the Fayetteville Police Department.