FantasyVictory.com top-ranked players for Week 6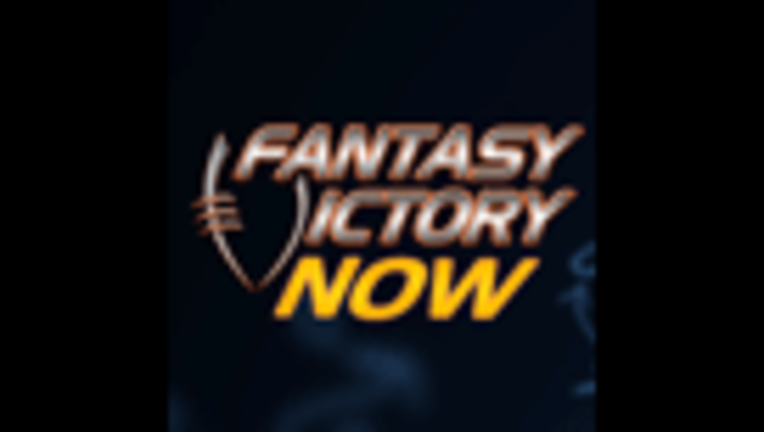 article
Week 6 kicks off with the Atlanta Falcons and New Orleans Saint on Thursday Night Football, and wraps up with New York Giants and Philadelhpia Eagles on Monday night. Here's a look at the top ranked players at each position for Week 6, according to FantasyVictory.com:
Quarterback - Carson Palmer at Pittsburgh
No quarterback has thrown more touchdown passes than Carson Palmer, and now he faces (arguably) the easiest secondary he's seen all year. ProFootballFocus ranks the Steelers as the No. 31 pass coverage defense. The two comparable quarterbacks who have faced the Steelers, Tom Brady and Philip Rivers, combined for 653 yards and six touchdowns.  Add in injuries to safety Will Allen and cornerback Cortez Allen, and it's a recipe for a monster game for Palmer.
See the complete QB rankings at fantasyvictory.com/qb
Running back - Devonta Freeman at New Orleans
A recipe for success
1. First, start with a running back who has scored eight touchdowns in his past four games and is second in the league in total touches with 127. (Note: Make sure he leads the league in carries inside the five-yard line, too).
2. Stir in a reeling defense that has allowed the third most rushing yards to running backs this season and is one of only three teams to have surrendered 800 or more total yards to the position.
3. Finally, sprinkle in some uncertainty about the best wide receiver in the league playing this week. When you're finished, you should have a 5'8 running back, approximately 206 pounds, with the name Freeman on the back of his jersey. Deploy and enjoy.
See the complete RB rankings at fantasyvictory.com/rb
Wide receiver - A.J. Green at Buffalo
Among wideouts with at least 30 catches, A.J. Green is first in YPC at 16, which is a whole two yards more than the next guy in line (Antonio Brown). That difference adds up quickly when talking the kind of catch volume he gets. This is a pretty good matchup for Green, as the Bills own the highest opponent passing play percentage in the NFL (68%). Buffalo has also allowed the most red zone targets to wide receivers, and as a result, the fourth-most touchdowns.
See the complete WR rankings at fantasyvictory.com/wr
Tight end - Rob Gronkowski and Indianapolis
Rob Gronkowski continues to lead all tight ends in yards and he ranks second in touchdowns despite already having his bye. Those numbers also come despite his being held to only 4-67 last week. Indianapolis is finally starting to get their secondary healthy as Vontae Davis, Greg Toler, and Mike Adams all played through various degrees of injury last week.  Indy will need them all ready to go to slow down the Tom Brady-led passing attack.
See the complete TE rankings at fantasyvictory.com/te
Defense - Denver Broncos at Cleveland
The Denver Broncos have accumulated two or more takeaways in four of their first five games. Not to mention, no team has recorded more sacks or interceptions than the Broncos defense. I don't care if Josh McCown threw for like 6,000 yards last week. He won't be asked to throw the ball almost 50 times against this defense. What's more, Cleveland has surrendered the third-most sacks (18) to opposing defensive line's. We'll see what McCown has in his underpants as Von Miller is on the prowl. Over the first five games, Denver has allowed the fifth-fewest total points to opposing defenses. Browns fans might have temporarily pulled the paper bags off their heads, but I urge all of them to maximize their exposure to fresh oxygen leading up to Sunday's game.
See the complete D/ST rankings at fantasyvictory.com/defense