Crews clear fallen trees blocking Roswell Road in Sandy Springs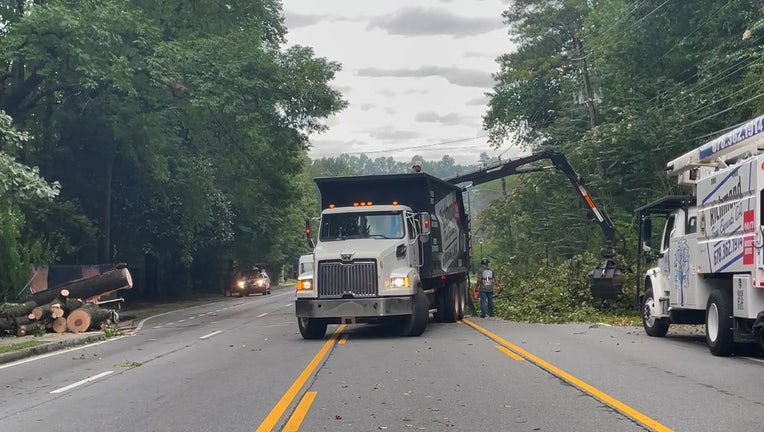 article
SANDY SPRINGS, Ga. - Crews have cleared a pair of massive trees that blocked all lanes of Roswell Road.
Sandy Springs police tell FOX 5 that they got the call about a fallen tree on the 7300 block of Roswell Road at around 5 a.m. Thursday.
Due to the traffic, officials say it took some of the equipment a long time to make it to the debris.
Authorities shut down the road from Trowbridge to Dalrymple as they worked at the scene.
After working for more than an hour, crews removed the debris so that the road could reopen to traffic.