Dunkin' rings in pumpkin spice season teasing Ice Spice collab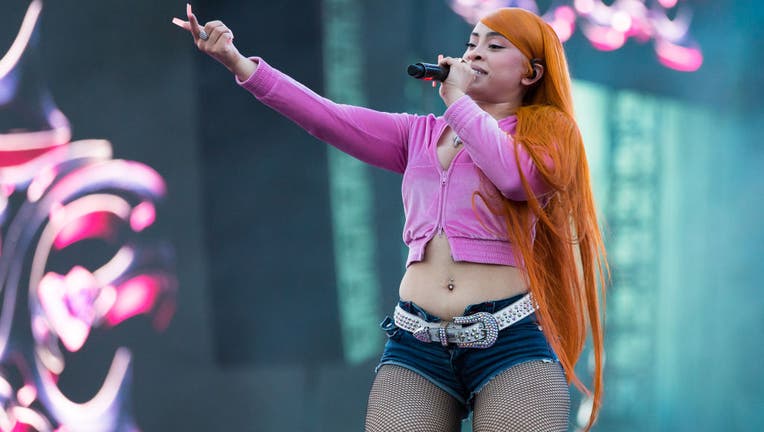 article
It appears up-and-coming Bronx-born rapper Ice Spice has a new collaboration with Dunkin.
The company posted a photo of a glazed MUNCHKINS donut hole wearing a "Princess" chain to social media with the caption, "Putting the ice in pumpkin spice."
The necklace matches one the "Princess Diana" rapper is often photographed wearing.
The graphic has the date Sept. 13 printed on it.
Without any other details, fans were left guessing what the post could mean.
Some claiming to be Dunkin' employees in the comment section suggested there would be a new drink on the menu: Frozen iced coffee with MUNCHKINS blended in. That seems to check out based on the company's previous post.
Other fans were less concerned about guessing the product, and more excited about the "brand synergy" for the young artist.
The 23-year-old became a hit sensation last summer when she released her popular single "Munch (Feelin' U)" Aug. 2022. It quickly went viral on TikTok. People became so infatuated with her appearance in the song's music video that on Halloween, "Old Town Road" rapper Lil Nas X dressed up as her.
More recently, rapper Nicki Minaj released the song "Barbie World" featuring Ice Spice for Greta Gerwig's 2023 Barbie film soundtrack. Their music video has been watched over 89 million times on just YouTube alone.
According to Dunkin', the world will find out what the duo has brewing on Wednesday Sept. 13.
This story was reported out of Atlanta.