Leprosy considered 'endemic' to Central Florida, health officials say
TAMPA, Fla. - A group of researchers is warning about leprosy becoming endemic to Central Florida, which they say now accounts for one-fifth of all new cases.
A 54-year-old man from Central Florida – who works in landscaping – gave researchers permission to share photos with the CDC.
Swelling on his face is apparent, as are lesions on his ankles.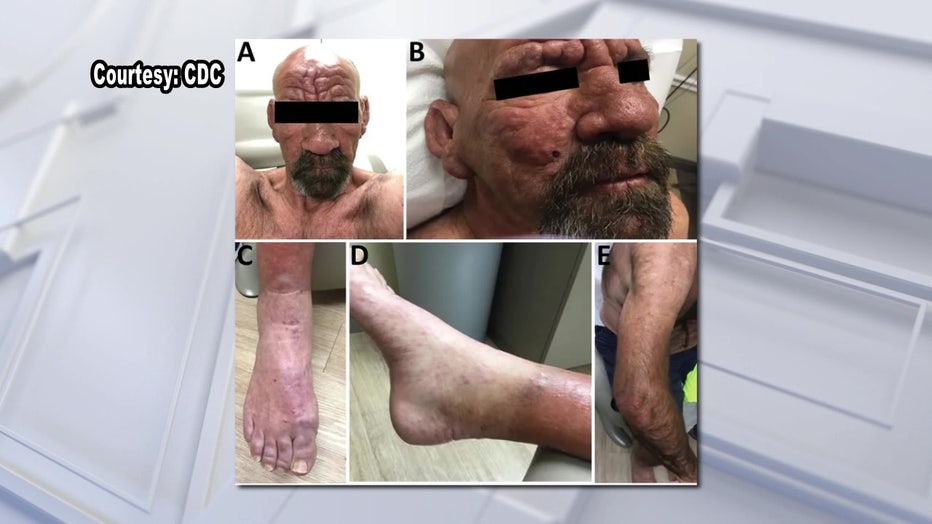 Leprosy is becoming endemic to Central Florida. Courtesy: CDC
"There must be terrible suffering going on in that individual," said USF Chairman of Internal Medicine, John Sinnott. "Not just the discomfort of the disease but the fact that people reject you, they are afraid, they don't want to be around you."
READ: Alpha-gal syndrome: Tick-borne disease that triggers meat allergies is on the rise, CDC says
A paper written by researchers Aashni Bhukhan, Charles Dunn and Rajiv Nathoo and published on the CDC's website says Central Florida accounts for one-fifth of the 159 US cases reported in 2020. Though that is down from 216 in 2019, researchers are concerned, because most cases seem to be locally acquired.
"It is a reemergence," said Sinnott, who was not involved in producing the report. "We're seeing more of it now. Why this is, people don't know."
Leprosy is a chronic infectious disease.
Ninety-five percent of people are genetically immune to leprosy, a disease that has been around since 600 BC but has seldom been found in the U.S.
Until now, most had traveled from areas where the disease was already prevalent. It takes long periods of exposure for it to be passed from person to person.
READ: 'I've seen patients as young as 19': doctors say younger people getting diagnosed with colon cancer
"You have almost negligible threat as far as infection goes," said Sinnott.
The other thing to watch for is exposure to armadillos. Researchers say a large percentage of U.S. patients have the same strain of the virus as is commonly found in the animal, suggesting that close encounters may be to blame.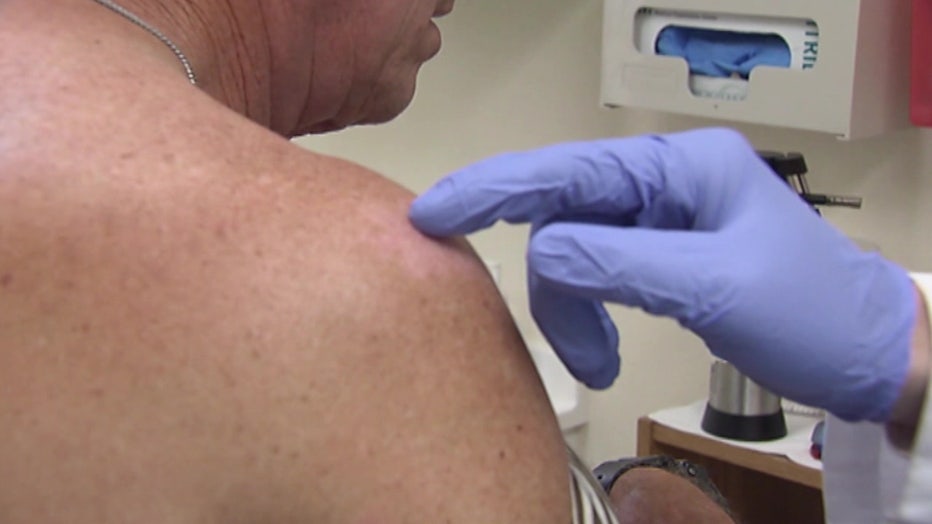 Doctors are being urged to check for the disease when patients come in about rashes. 
"It cries out to be investigated, but there's clearly more cases," Sinnott added.
READ: No new malaria cases reported in Sarasota County as mosquito treatment continues
Researchers are encouraging those who investigate cases in other states to consider whether that person has traveled to Florida. Doctors stress that it's highly unlikely for it to be passed from person-to-person. 
It is a curable disease but must be caught early to avoid long term damage to nerves and limbs. The key is recognizing it.