16-year-old arrested for killing 16-year-old IHOP employee in DeKalb County
DEKALB COUNTY, Ga. - A 16-year-old has been arrested for shooting a 16-year-old IHOP employee in DeKalb County on July 15, according to DeKalb County Sheriff's Office.
The sheriff's office says a warrant was issued for the suspect's arrest on a charge of felony murder and he turned himself in to investigators at the DeKalb County Jail on July 21. He was then transported to the youth detention center.
The suspect is not being identified at this time.
ORIGINAL STORY
A 16-year-old DeKalb County IHOP employee is dead after police say he was shot while working Saturday morning.
Officials say at around 11:44 a.m., officers were called to the IHOP on the 3000 block of Panola Road after reports of a person shot.
At the restaurant, they found a 16-year-old boy who had been shot in the head.
Medics rushed the teen to a nearby hospital, but he did not survive his injuries.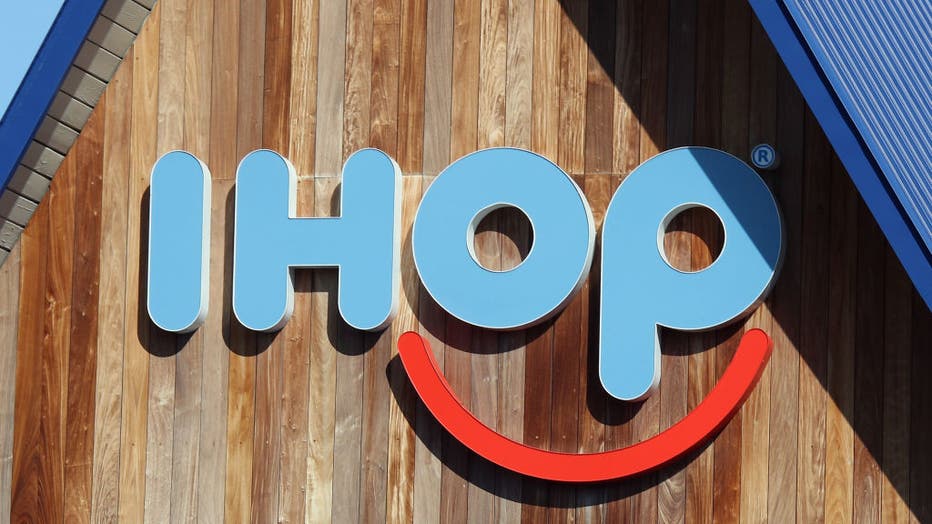 An image of the sign for an iHop restaurant as photographed on March 18, 2020 in Hicksville, New York. (Photo by Bruce Bennett/Getty Images)
Police say the victim was an IHOP employee and was working at the restaurant before the deadly shooting.
Investigators believe the teen and the person who killed him knew each other and "have been engaged in an ongoing dispute."
Detectives have not released the victim's identity or the identity of the gunman.
If you have any information that could help with the investigation, call the DeKalb County Police Department.