High-ranking gang members arrested in DeKalb County drug bust, police say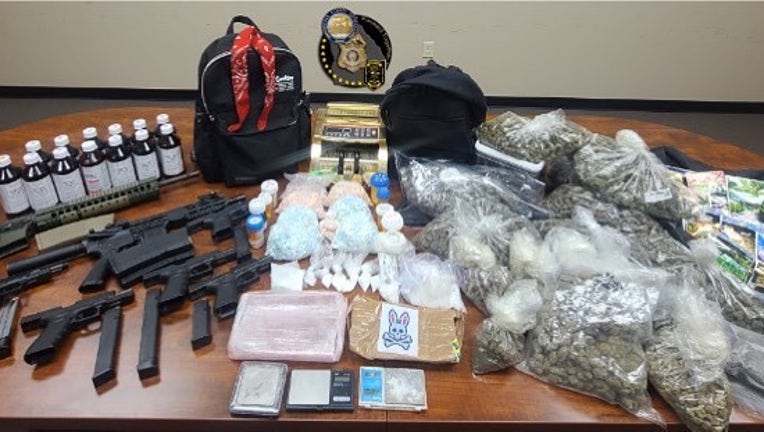 article
DEKALB COUNTY, Ga. - A drug bust at a DeKalb County home has led to the arrest of several high-ranking gang members, police say.
The DeKalb County Police Department say officers conducted a search warrant at a home near the 1600 block of Freedom Valley on Tuesday.
In the search, officials say they discovered around 7,400 pills of ecstasy, 350 oxycodone pills, 220 Xanax pills, 15 pounds of marijuana, Promethazine, psilocybin mushrooms, crystal methamphetamine, and cocaine.
Investigations also say they found six handguns - two of which had been reported stolen - two rifles, and a large amount of cash.
In their search, detectives say they found gang paraphernalia which led them to identify the suspects as high-ranking gang members.
In total, five suspects were taken into custody. While police have not released their identities, officials say they are facing multiple counts of drug trafficking, firearms, and gang charges.