Defense attorney in YSL RICO trial asks for more money
ATLANTA - Some of the court-appointed defense attorneys in the YSL racketeering and gang trial involving rapper Young Thug and more than a dozen other defendants say they are not getting paid nearly enough.
One of the attorneys has asked the court to withdraw from the Young Slime Life case.
Angela D'Williams, who represents Rodalius Ryan, says the pay is "egregiously low for the amount of work and attention this trial requires." She says the state's public defender council denied her request for a pay increase.  She is only earning $15,000 for a case that could last a year. 
"This is not fair," D'Williams said. 
She filed a motion to withdraw from defending her client.
"I just want public defenders and conflict attorneys to know this is what they're signing up for. It might consume a full year of your life," D'Williams said.
The Georgia Public Defender Council appointed D'Williams and three other lawyers to represent several of the defendants, each getting paid $15,000 to represent their clients.
"We're looking at what--$7.25 an hour," said Suri Chadha Jimenez, one of the lawyers who says their pay is too low for their work or to mount proper defenses in a trial that could last a year. 
"Nobody in this country should get paid $7.25 an hour and definitely not somebody who is trying to protect the liberty of somebody else," Jimenez said. 
D'Williams says the head of the public defender council refused to meet with her to discuss a possible pay raise. 
FOX 5 tried to contact the council via phone and social media and is awaiting a response.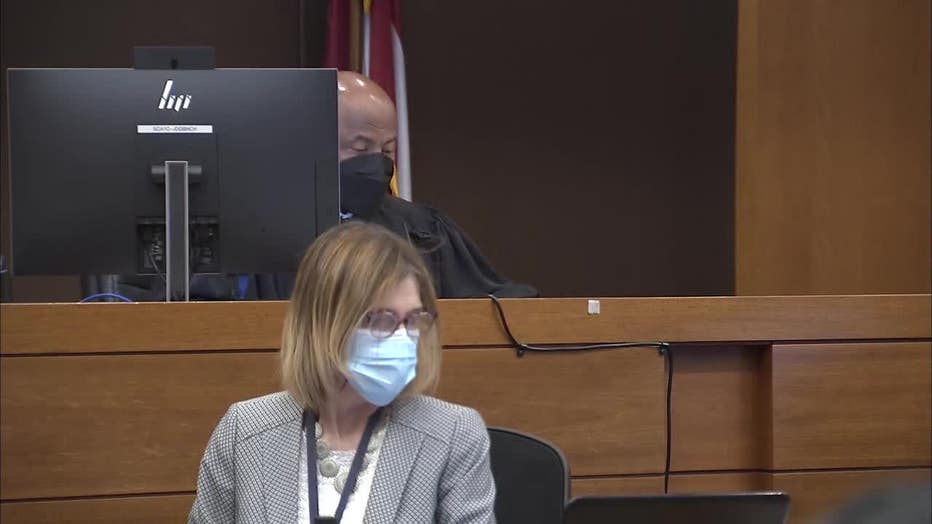 Jury selection continues in the YSL RICO case in Fulton County on April 12, 2023. (FOX 5)
Jury selection continues in the YSL RICO trial
Jury selection has now dragged into its fourth month. Hundreds of potential jurors have been summoned, many have requested hardship deferrals, which the judge has approved. This is because the trial could take up to a year. It is a sprawling case with more than a dozen defendants.
Prosecutors say Young Thug, whose real name is Jeffrey Lamar Williams, led Young Slime Life, a violent street gang that used drugs and committed murders to make money. Defense lawyers argue he is just an artist falsely accused of being a criminal.
Legal experts say the case will be complicated and drawn out, especially for such a well-known star.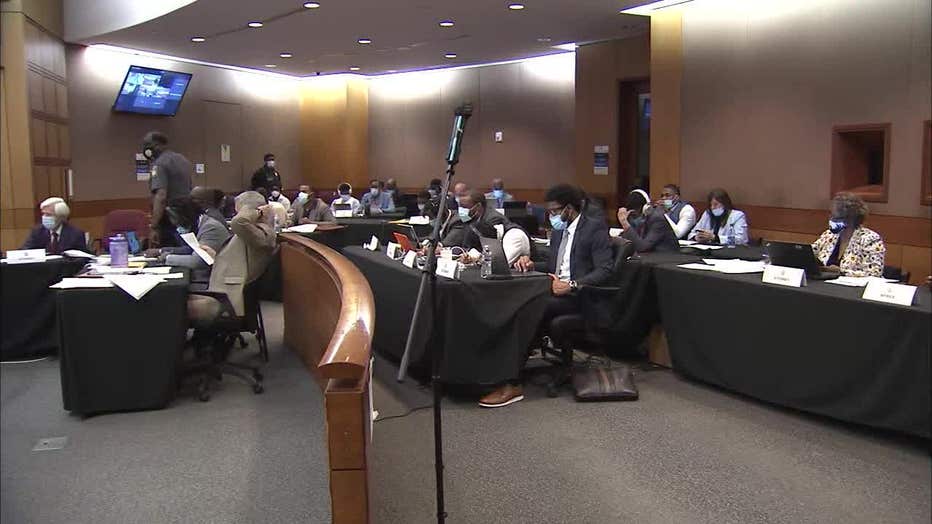 Jury selection continues in the YSL RICO case in Fulton County on April 12, 2023. (FOX 5)
Who is expected to testify during the YSL RICO trial?
The witness list for the prosecution and the defense contains hundreds of names, including artists like Lil Wayne, Rich Homie Quan, and YFN Lucci.
There were also 157 witnesses affiliated with the Atlanta Police Department.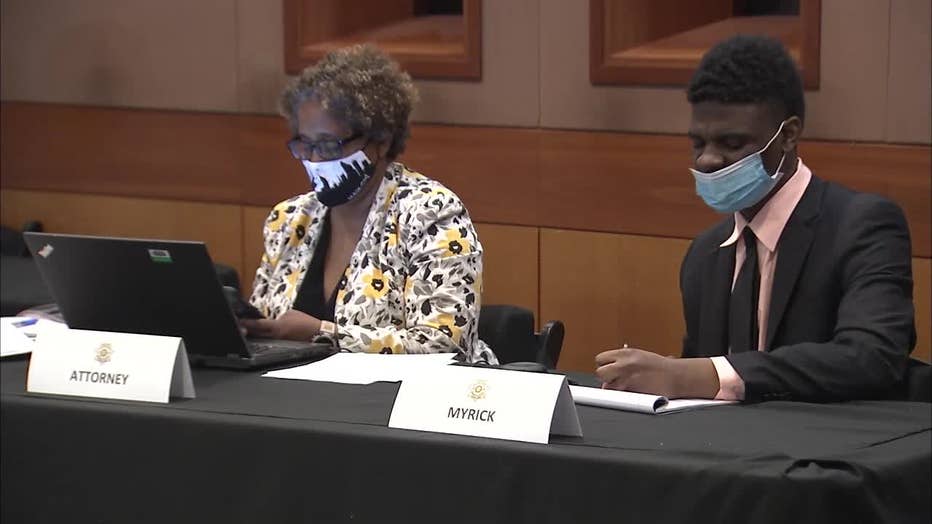 Jury selection continues in the YSL RICO case in Fulton County on April 12, 2023. (FOX 5)
What is YSL?
Fulton County prosecutors say Young Slime Life is a violent criminal street gang that's commonly known as YSL and is affiliated with the national Bloods gang. They said it was founded in 2012.
Defendants in the case claim that YSL is not a criminal entity, and not to be confused with Young Stoner Life Records, the music label Williams founded.
Rapper Gunna said in a statement he didn't consider it a gang but rather "a group of people from metro Atlanta who had common interests and artistic aspirations." His focus was entertainment, he said, "rap artists who wrote and performed music that exaggerated and 'glorified' urban life in the Black community."
Who else was indicted in connection to YSL?
According to a previous indictment, YSL's founders were Jeffrey Williams, Walter Murphy--also known as "DK"--and Trontavious Stephens, also known as "Tick" and "Slug."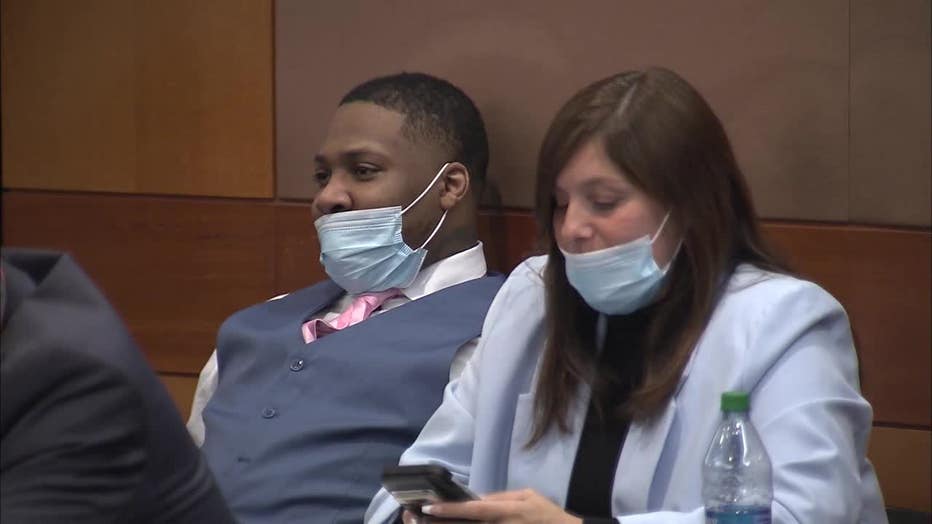 Jury selection continues in the YSL RICO case in Fulton County on April 12, 2023. (FOX 5)
Several people named in the indictment appear in Young Stoner Life songs, including Yak Gotti (Deamonte Kendrick) and Unfoonk (Quantavious Grier). Kendrick is one of five people named in the initial indictment for allegedly fatally shooting Donovan Thomas.
Miles Farley, seen in social media posts promoting a clothing brand called "Make America Slime Again," was charged with murder in the initial indictment. He's one of four people charged in the deadly shooting of "rival gang member" Shymel Drinks.
Prosecutors implicated Farley in YSL, saying he was in photos on social media wearing clothing with the words "Slime" and "is you slime enough." His attorney claims he should be allowed to freely express himself with his clothing, which is not an indication he's a criminal.
A man accused of shooting a police officer in Atlanta was among the dozens named in the initial indictment. Christian Eppinger, also known as Bhris, was indicted for attempted murder and murder. He was arrested and charged in April in the shooting of Atlanta Police Officer David Rogers, who was trying to arrest him.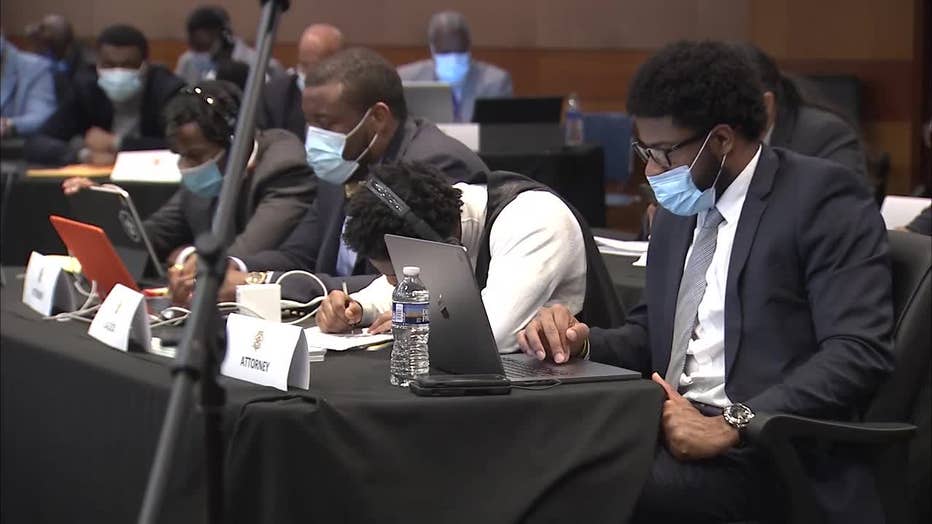 Jury selection continues in the YSL RICO case in Fulton County on April 12, 2023. (FOX 5)
What is the RICO Act?
The Racketeer Influenced and Corrupt Organizations Act (RICO) is a federal law aimed at combating organized crime in the United States. Since its enactment in 1970, the U.S. Department of Justice has used RICO to prosecute various criminal organizations, including street gangs and organized crime families.
Violating RICO can result in a maximum penalty of 20 years in prison and a fine that is either "the greater of $25,000 or three times the amount of pecuniary gain." One of the unique features of RICO is that it allows victims to seek civil remedies, such as monetary damages, even if the defendant declares bankruptcy.
Overall, the RICO Act is a powerful tool for combating organized crime, but its use in cases involving free speech has raised important questions about the balance between law enforcement and individual rights. As the debate continues, it will be important to ensure that the government does not overstep its bounds in its efforts to enforce the law.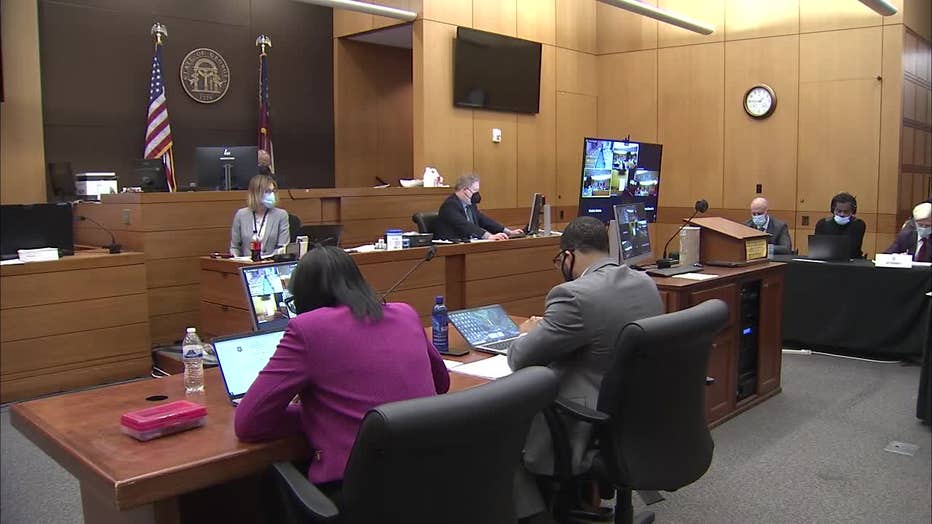 Jury selection continues in the YSL RICO case in Fulton County on April 12, 2023. (FOX 5)
Does free speech come into play?
However, the use of RICO in certain cases has raised questions about its potential impact on free speech. In some instances, prosecutors have cited song lyrics from popular hip-hop artists such as Young Thug and Gunna as evidence of criminal activity under RICO. For example, in a recent case in Fulton County prosecutors cited lyrics from the song "Take It To Trial" as evidence of a conspiracy to commit murder.
This has led some critics to argue that the use of RICO in cases involving creative expression is an overstep of government authority. In response, Rep. Hank Johnson has introduced a bill aimed at protecting the free speech rights of artists. Johnson argues that the case in Fulton County demonstrates the need for "guardrails" to protect creative expression from being unfairly targeted by law enforcement.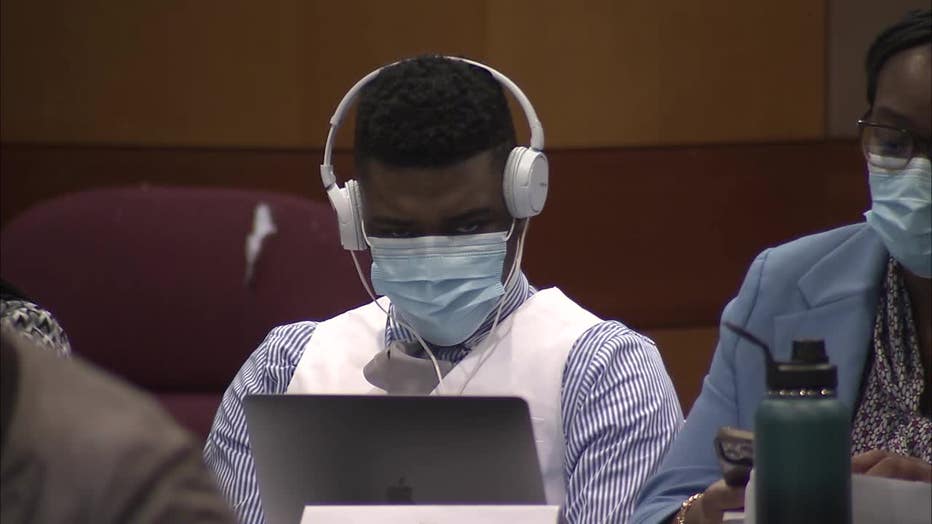 Jury selection continues in the YSL RICO case in Fulton County on April 12, 2023. (FOX 5)
What is Young Thug famous for?
In addition to his involvement in the RICO case, Young Thug is a well-known rapper and record label executive. He founded the Young Stoner Life label and has achieved several chart-topping hits, including "DS4Ever," which reached number one on the Billboard 200 album chart in 2021. He also co-wrote the hit song "This is America" with Childish Gambino, which won the song of the year Grammy in 2019.
The Associated Press contributed to this report.