Daunte Wright protests: Crowds gather in Atlanta over police killing
ATLANTA - Protestors gathered in Downtown Atlanta on Wednesday evening, three days after the police shooting death of Daunte Wright in Minnesota at a traffic stop.
The former Brooklyn Center, Minnesota, the police officer who allegedly shot Wright, Kim Potter, was charged with second-degree manslaughter on Wednesday. She resigned from the police department Tuesday.
"Rain or shine Atlanta stands with Minneapolis. Rain or shine we come out here to fight racism," one organizer said.
The crowd marched from Marrietta Street and Centennial Park Drive through busy streets to make a statement.
"That's why I'm out here, it's important. It's the least you can do. You can sit back and say Black Lives Matter all day long but if you aren't doing anything then what are you doing," Protester Demelle Walton said.
"Whether it's 10 of us, 100 of us, or 100,000 of us we have to keep going," a young woman said over the microphone.
At one point, a Grady High School student took to the mic to address the crowd asking for people to come together.
"We are speaking from a place of unity. It's our job not to lose this fight we have in us now," the young woman said.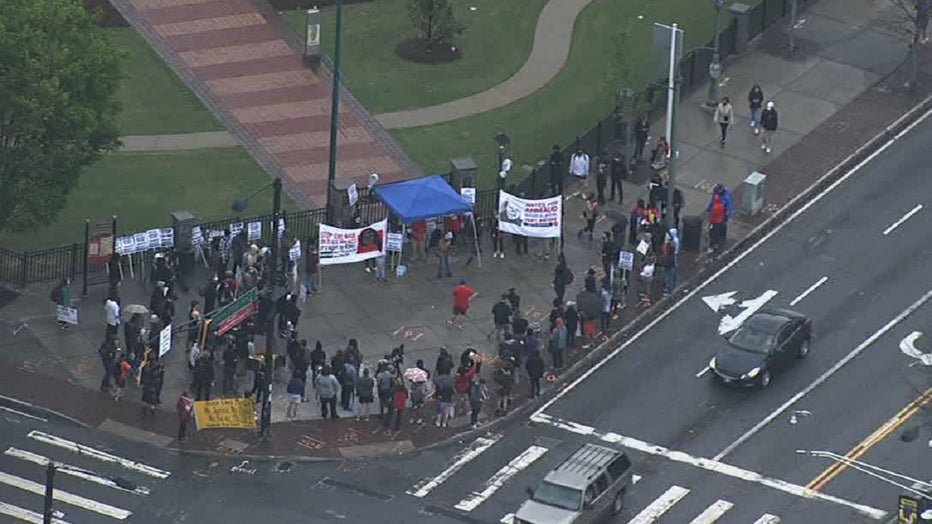 Demonstrators gather at Centennial Olympic Park in Downtown Atlanta on April 14, 2021 to protest police the shooting death of Daunte Wright in Minnesota during a traffic stop. (FOX 5)
Organizers said they will march until they get answers.
"It's only when people come into the streets and build a moving when we see a conviction for cops," Anand said.
The march was organized by the Party for Socialism and Liberation.
Daunte Wright shooting: Live updates from Brooklyn Center, Minnesota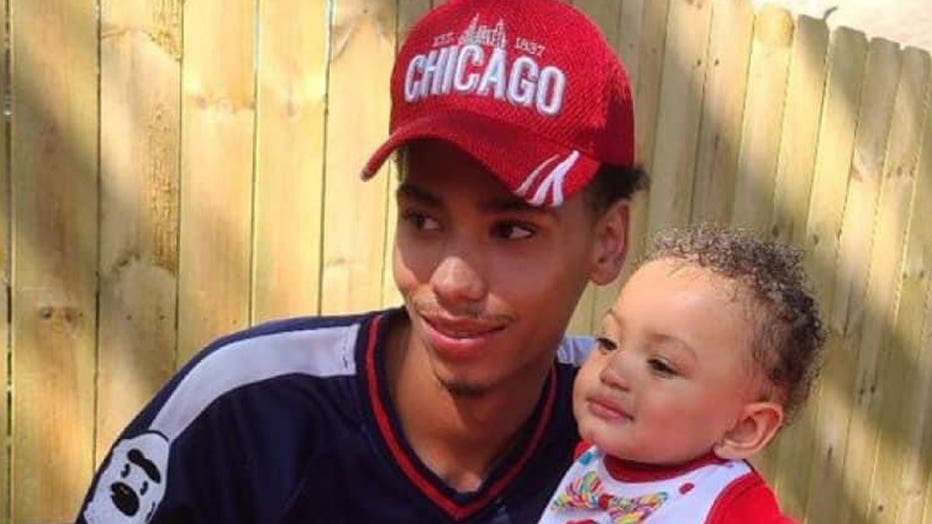 Daunte Wright (Daunte Wright family)
The Brooklyn Center Police Department released the body camera video on Monday, saying that Potter believed she was reaching for her taser and instead fired her gun.
The shooting has sparked protests across the U.S. In the Twin Cities metro area, the fallout led to multiple days of protests, violence, and looting.
The shooting comes in the middle of the trial of former Minneapolis police officer Derek Chauvin for the death of George Floyd.
WATCH: FOX 5 Atlanta live news coverage
_____
Sign up for FOX 5 email alerts
Download the FOX 5 Atlanta app for breaking news and weather alerts.