Atlanta sports cardiologist says emergency response for Damar Hamlin could mean positive outcome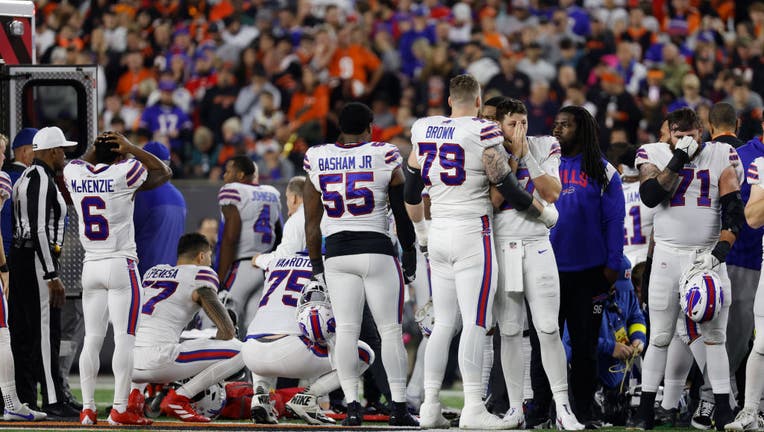 article
ATLANTA - An Atlanta sports cardiologist says emergency personnel appeared to handle Damar Hamlin's football injury on live TV flawlessly, which could possibly lead to a positive outcome.
Dr. Jonathan Kim is the chief sports cardiologist at Emory University Hospital. He is also the team cardiologist for the Atlanta Falcons.
His trained eye immediately recognized what was likely happening when Hamlin collapsed on live TV after tackling a player on Monday Night Football.
"When I saw him collapse, I immediately thought it was a sudden cardiac event. And when you see that in athletes, while it's rare, the immediate thing you think about is the emergency response," Dr. Kim reflected.
"That's what you saw with the trainers on the field, the emergency assessment, obviously checking the airwaves breathing circulation with no pulse. Then, you start CPR immediately," the physician said.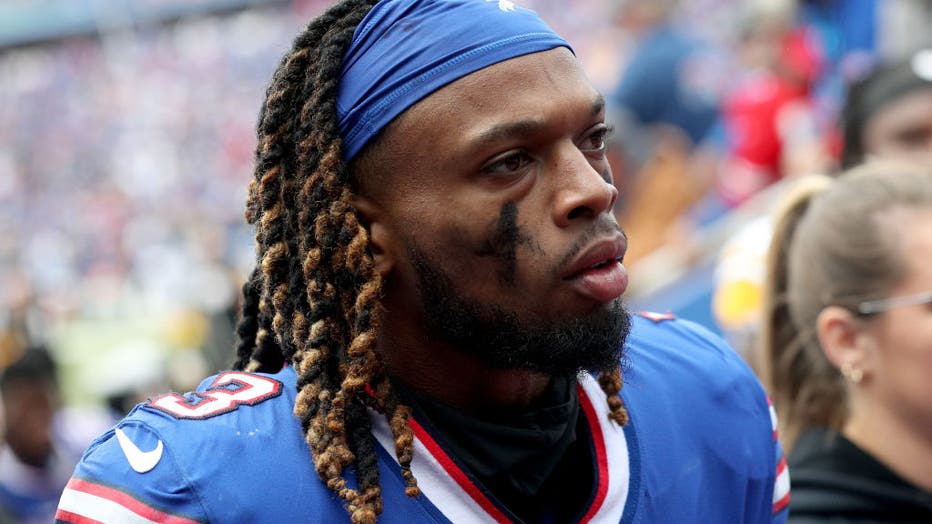 ORCHARD PARK, NEW YORK - OCTOBER 09: Damar Hamlin #3 of the Buffalo Bills walks to the tunnel during halftime against the Pittsburgh Steelers at Highmark Stadium on October 09, 2022 in Orchard Park, New York. (Photo by Bryan Bennett/Getty Images)
The real question everyone wants to be answered is why this happened during a routine football game.
"Do you feel like the contact from the tackle instigated the cardiac arrest?" FOX 5 reporter Aungelique Proctor asked.
"We don't know. I can't emphasize enough right now, nobody knows what happened, and it does a disservice to speculate when there is a multitude of things that could have caused this," the Emory cardiologist said.
Dr. Kim discussed some of the possible causes we should not speculate about.
"The differential diagnosis is why--and you brought up the collision--a blunt trauma that is a very rare circumstance triggers some arrhythmias, inherited heart conditions are also things you could consider, or infection," Dr. Kim explained.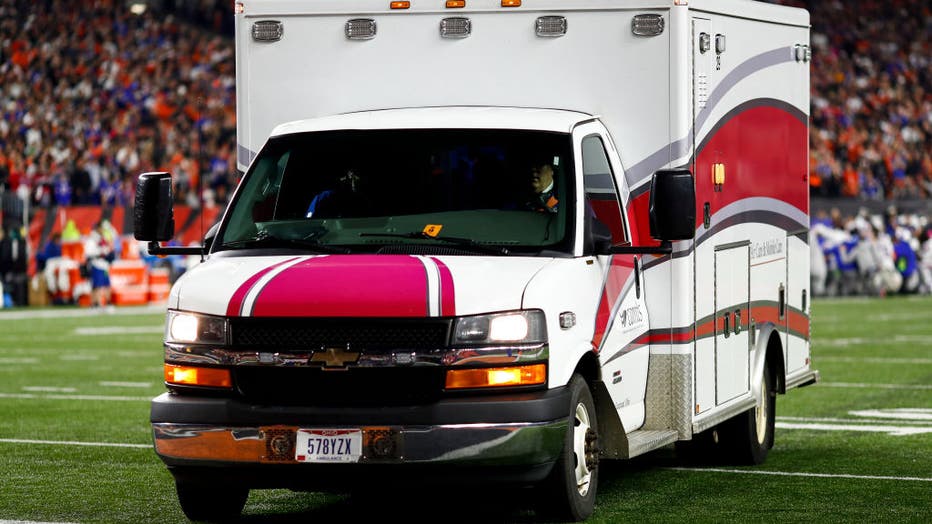 CINCINNATI, OH - JANUARY 2: Damar Hamlin #3 of the Buffalo Bills is driven off the field in an ambulance after sustaining an injury during the first quarter of an NFL football game against the Cincinnati Bengals at Paycor Stadium on January 2, 2023 i
Dr. Kim says until more is known, we should focus on hoping Damar gets better and making sure emergency staff and equipment are always nearby at sporting events.
"We know that cases of sudden cardiac arrest end in death. And athletes, while rare, [it does] happen, and you must be prepared because it can happen at all levels of sports. It can happen during recreational marathons [or] road races. So, it's not just competitive organized athletes," the doctor said.
Dr. Kim says we have seen an injury like this play out on live television with Danish soccer player Christian Erickson collapsing on the field in 2021. He has since resumed his career.