Dad walks son to first day of kindergarten, first day of college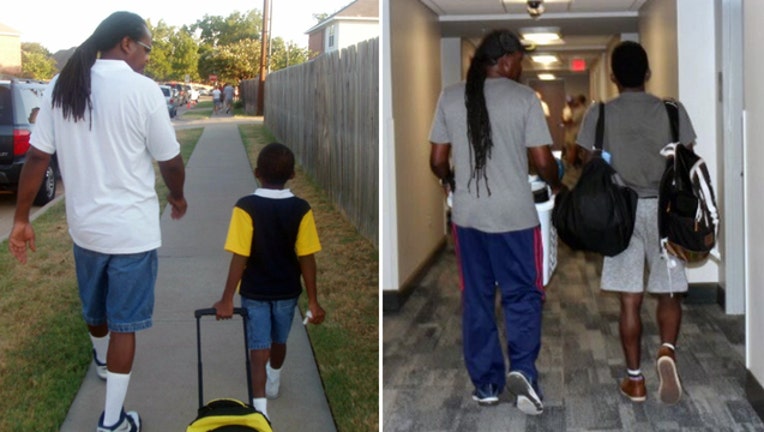 article
STARKVILLE, Ms. - People are emotional over then and now pictures of a father walking his son to grade school and college.
A family's yearly tradition of walking their son to school has gone viral. 
Tweeted by Charles Brockman III, he posted two pictures that touched social media's heart. One of his dad walking him to school on the first day of kindergarten and the other on his first day of college. 
Charles Brockman III told FOX 5, all the way through senior year, his parents have been walking him to school. And it means the world to him!
And without a fail, on his first day of college, his father, Charles Brockman Jr., walked him down the dorm halls of Mississippi State University. Here, he'll be majoring in Broadcast and Communications.
As they walked down the hall together, Charles said his father was giving him life advice. 
"He's been giving me advice all my life leading up to this.. he tells me to be smart, represent the family well, go to class, and work hard. I plan on following all of that and more to make my family proud," Charles told FOX 5.
While he was not expecting his tweet to go viral, he's thrilled that it uplifted and inspired thousands of people. 
We wish Charles all the very best as he starts his first year in college!