COVID-19 hospitalizations are steadily rising again, as CDC scientists track a new version of the coronavirus
ATLANTA - As summer winds down, the virus that causes COVID-19 appears to be picking up steam.
The CDC no longer counts cases, but they do track hospitalizations, which have been rising since the middle of July.
Dr. Felipe Lobelo, physician director for epidemiology for Kaiser Permanente Georgia, says while the hospitalization peaks are nowhere close to what Georgia experienced in the pandemic, the virus is still circulating.
"I'm pretty sure if there is a congregation of more than 30 people, someone in there is going to have COVID," Lobelo says. "Eris is probably the responsible variant, and, for the most part, that is driving this summer surge."
CDC scientists are also tracking a new version of the virus, BA.2.86, nicknamed Pirola.
It has only been detected in a handful of countries, including three cases here US, one of them detected through wastewater surveillance.
Lobelo says Pirola has 35 mutations on the spike protein of the virus, which is how the virus gets into healthy cells.
Those changes, he says, could allow the new substrain to get around the immune protection most Americans have from being previous infected or vaccinated.
Still, he says, it is too early to know if Pirola will pose a problem.
"It may have a lot of genetic differences, genetic mutations, but if it doesn't have an advantage in order to overpower the current variants, it may not expand, you know, widely enough to cause more upticks in disease," Dr. Lobelo says. "That's the hope."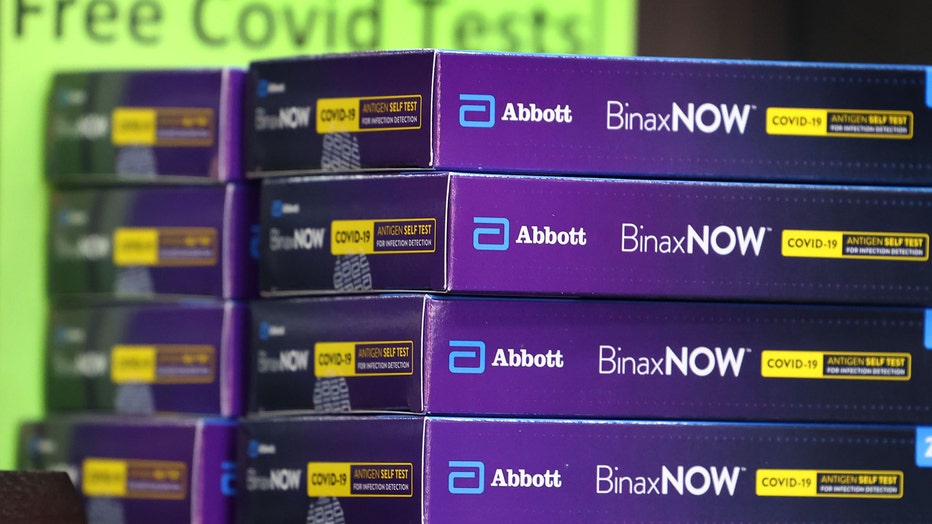 BinaxNOW COVID-19 test kits were made available to students at Whitney Young High School, Feb. 17, 2023. (Antonio Perez/Chicago Tribune/Tribune News Service via Getty Images)
At this point, the CDC says there is no sign the new version of the virus will cause more severe illness, and Dr. Lobelo is optimistic the new Omicron bivalent boosters, which could be available by mid-September, will be effective against it.
"The virologists that I have spoken to really think that is going to be the boosters are going to still do their job, which is to prevent severe cases of COVID and hospitalizations and deaths," he says.
If you're 65 or older, or in a high-risk group, and you are comfortable wearing a mask, Lobelo says, you may want to think about putting on a mask in crowded indoor settings.
"I think it's a good idea to wear a mask, a good mask like an N95, over the next two to three weeks while this surge comes down, especially until for the new bivalent boosters to come out," he says.
A CDC expert panel will meet September 12 to make recommendations on the new vaccine boosters.
The rollout could begin as many Americans are getting their yearly flu shots.
The CDC says it is safe to get both vaccinations at the same time and even in the same arm.