Couple accused of exploiting Gwinnett County widow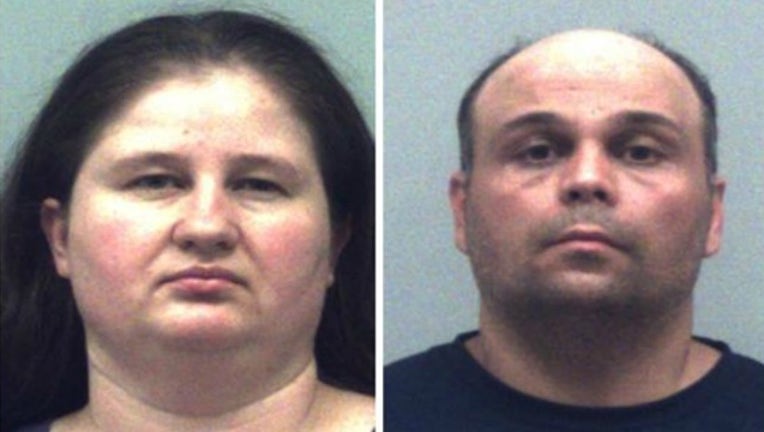 article
GWINNETT COUNTY, Ga. - Police have accused a housekeeper and her husband of victimizing a 64-year-old widow. 
According to police, Ana Zaharia, 34, and Daniel Zaharia, 41, are facing numerous charges, including exploitation of an at-risk adult. 
The victim's bank initially tipped off police, accusing the Zaharias of stealing at least half a million dollars from the woman over several years. 
The 64-year-old woman's late husband was a successful business owner. According to police, Mrs. Zaharia was the victim's housekeeper, and she arranged for her family, including Mr. Zaharia, to move into the victim's home. 
Investigators visited the woman's home on July 7 after being tipped off by the bank, and said they noticed the 64-year-old woman was on the floor of her bedroom, suffering from an apparent fall. Both suspects were interviewed after she returned home from the hospital. 
The Zaharias were arrested and taken to the Gwinnett County jail on July 13, but have since bonded out.