Comcast buying DreamWorks Animation for about $3.55B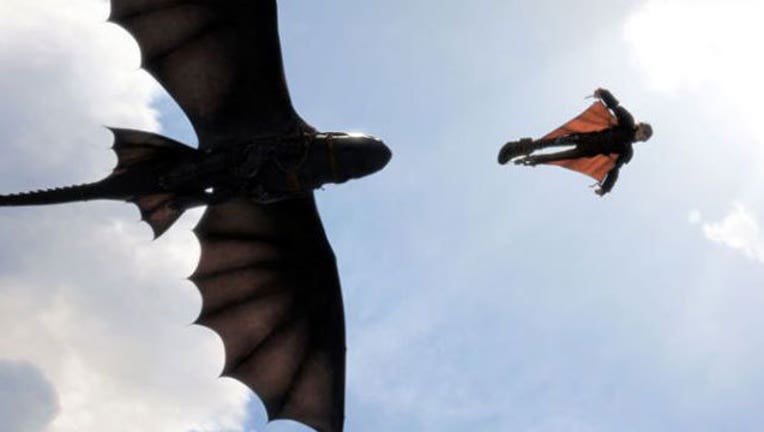 article
NEW YORK (AP) — Comcast is buying DreamWorks Animation, the film company behind the "Shrek," ''Madagascar" and "Kung Fu Panda" franchises, for approximately $3.55 billion, strengthening its presence in the important and growing business of children's entertainment.
DreamWorks stockholders will receive $41 for each share they own. That's a 24 percent premium to the company's Wednesday closing price of $32.20. The companies put the deal's value at about $3.8 billion.
DreamWorks will become part of the Universal Filmed Entertainment Group, which includes Universal Pictures. The studio has churned out hit animated movies through its Illumination label, including the "Minions" sequel and it has some Dr. Seuss projects in the works such as "How the Grinch Stole Christmas."
The nation's largest cable company said the deal gives NBCUniversal, a unit of Comcast Corp., a "broader reach to a host of new audiences in the highly competitive kids and family entertainment space, in both TV and film." In addition to the cartoon franchises, DreamWorks also owns what Comcast called a "thriving TV operation" with its AwesomenessTV network of online video creators and a lengthy contract to create shows for Netflix.
The deal solves what Cowen and Co. analyst Doug Creutz "would have been a very difficult succession plan had DWA remained independent, as to a certain extent we think the company had been held together purely through (CEO Jeffrey) Katzenberg's force of will."
The analyst said that while he is "skeptical about the strategic logic" for Comcast in inking the deal, it is an excellent one for DreamWorks.
"Despite some positive recent developments with TV production and the Awesomeness asset, DWA remains a company that has not generated significant earnings since 2010," Creutz wrote. "We think DWA is worth far less than either Marvel or Lucasfilm, for which Disney paid comparable prices when they acquired those companies."
Once the deal closes, DreamWorks co-founder and Katzenberg will become chairman of DreamWorks New Media. He'll also serve as a consultant to NBCUniversal. Creutz called it a "happy exit." Katzenberg owned nearly 10 million shares — meaning he'll receive over $400 million — and controlled 60 percent of the voting shares in the company, which spun off from DreamWorks Pictures as a publicly traded company in 2004. DreamWorks Pictures, backed by Steven Spielberg, produces live action movies like "Bridge of Spies" and is not part of the deal.
Earlier this year, DreamWorks expanded a licensing deal with Netflix Inc. to have the online video service feature more of its series and movies. The expanded licensing agreement announced in January allows Netflix to showcase several new DreamWorks series, including "Trollhunters," a fantasy created by acclaimed movie director Guillermo del Toro. The deal gives Netflix more video likely to appeal to children, an audience segment that has played an important role in its growing its service to 81.5 million subscribers in the first quarter.
The boards of both Comcast and DreamWorks have approved the transaction, which is targeted to close by year's end.
Shares of DreamWorks Animation SKG Inc. leapt $7.76, or 24 percent, to $39.97 while Comcast added 9 cents to $61.39 in afternoon trading.