Coca-Cola trucks burst into flames in Tucker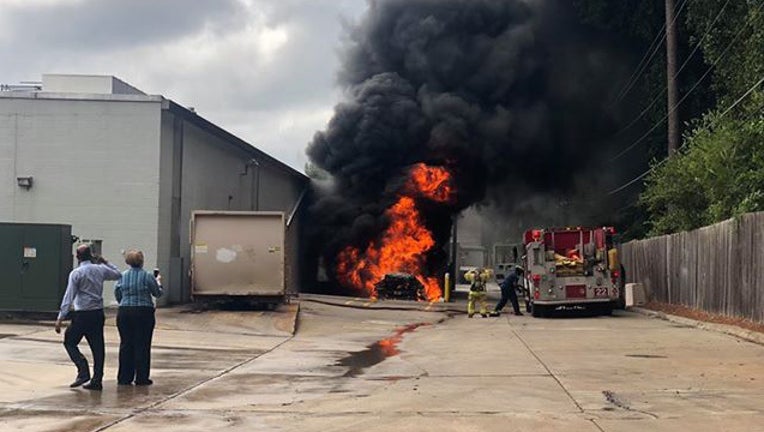 article
DEKALB COUNTY, Ga. - A DeKalb County grocery store was evacuated after two Coca-Cola trailers caught on fire behind the store.
Officials said the fire started behind a Publix in Tucker around 12:40 Tuesday afternoon. The flames engulfed both the trucks' cabs and trailers.
Nobody was injured, but the Publix and nearby stores were evacuated.
Fire crews were able to put the blaze out by 1 p.m.
The cause of the fire is still under investigation.