Celebration of Life and services for retired Fulton County Superior Court Judge Marvin S. Arrington, Jr.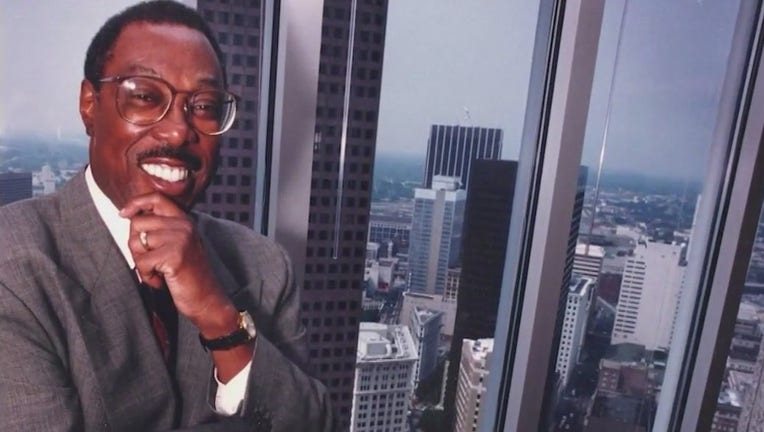 article
ATLANTA - The family of Marvin S. Arrington, Sr., has announced plans for his Celebration of His Life & Legacy.
Arrington died at the age of 82 at his home in Atlanta, surrounded by loved ones, according to his family.
RETIRED FULTON COUNTY SUPERIOR COURT JUDGE MARVIN S. ARRINGTON SR. DEAD AT 82
A series of events will be held to honor the retired Fulton County Superior Court Judge and former City of Atlanta Council president beginning July 26.
July 26
Kappa Alpha Psi Memorial Service (Members Only)
Murray Brothers Funeral Home (Cascade Chapel), 1199 Utoy Springs Road SW
Service starts at 7 p.m.
July 27
Lying in State and Tributes from the City of Atlanta and Fulton County
Atlanta City Hall, 55 Trinity Avenue SW
The Marvin S. Arrington, Sr. Council Chambers
10 a.m. – 4 p.m. - Lying in State
12 p.m. – Tributes
Wake / Family Hour
Big Bethel AME Church, 220 Auburn Ave. NE
6 – 8 p.m.
July 28
Celebration of Life
Historic Ebenezer Baptist Church, 101 Jackson St. NE
The service begins at 11 a.m.
Interment
Greenwood Ceremony, 1173 Cascade Circle SW
Repast
Jackson Memorial Baptist Church, 534 Fairburn Road NW
July 29
Film Screening of "Bo Legs: Marvin S. Arrington, Sr. – An Atlanta Story"
Lindsay Street Baptist Church, 500 Lindsay Street NW
2 p.m.