Officer shoots armed suspect during chase at Cartersville gas station, police say
CARTERSVILLE, Ga. - Police and Georgia Bureau of Investigation agents are investigating the shooting of a suspect by a Cartersville police officer at a local gas station Thursday morning,
Officials confirmed with FOX 5 that the shooting happened at a Circle K on the 900 block of Joe Frank Harris Parkway in Cartersville.
According to the Cartersville Police Department, the incident began when multiple officers were sent to the gas station after reports of a man with a gun. Witnesses told police that the man had fired the weapon into the front glass window of the store and pointed it at customers in the parking lot.
When an officer got to the scene, police say the man, identified as 45-year-old Jose Luis Rivera, fled on foot behind the convenience store and began shooting at the law enforcement agent.
The officer reportedly returned fire, hitting Rivera.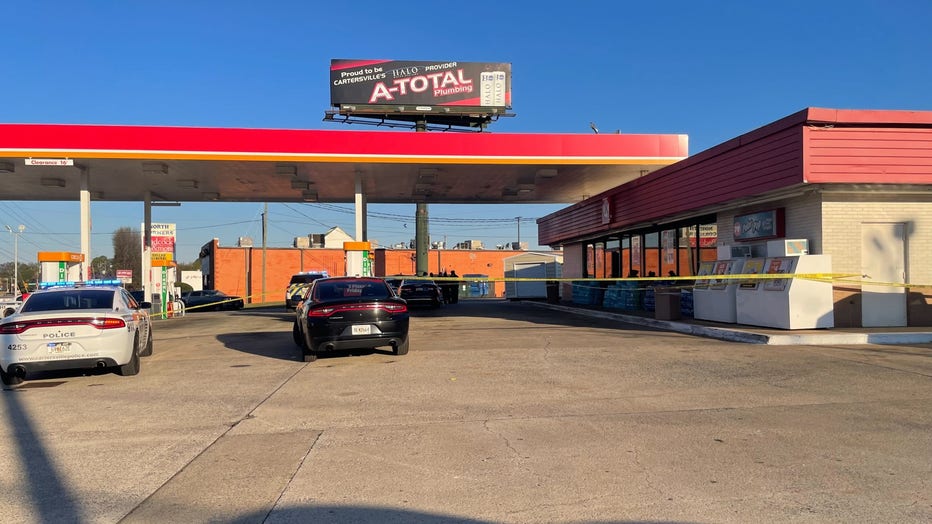 Medics took Rivera to Piedmont Cartersville Medical Center with non-life-threatening injuries. He's been charged with aggravated assault on an officer.
The officer was not injured in the shooting.
The case has been turned over to the GBI for an independent investigation into the shooting. This is the 103rd officer-involved shooting the GBI has been asked to investigate this year.