Blue Angels share posts on first practice since deadly crash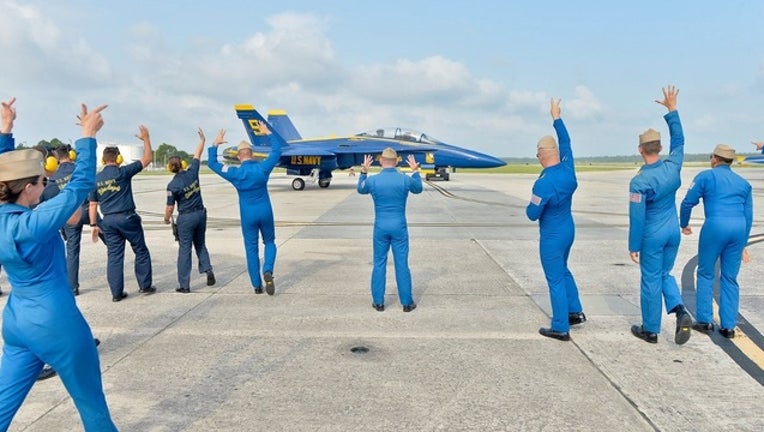 article
PENSACOLA, Fla. - It was a bittersweet day in the air above Pensacola, Florida on Thursday. The U.S. Navy's Blue Angels aviation demonstration team took back to the skies for their first practice since the loss of one of their own.
Marine Capt. Jeff Kuss was killed while practicing for an airshow near Nashville, Tennessee, on June 2. His plane crashed shortly after takeoff.
The team had been on an "operational pause" out of respect for the late captain.
Thursday morning, they once again took to the skies for practice over Pensacola Beach.
The team has not replaced their No. 6 plane and bear rememberences of their planes to honor Capt. Kuss.
This week marks the Navy Flight Exhibition Team's 70th year since their first flight at the Naval Air Station Jacksonville, Florida.