BIPOC production of 'Complete Works of William Shakespeare' at Atlanta's Shakespeare Tavern entertains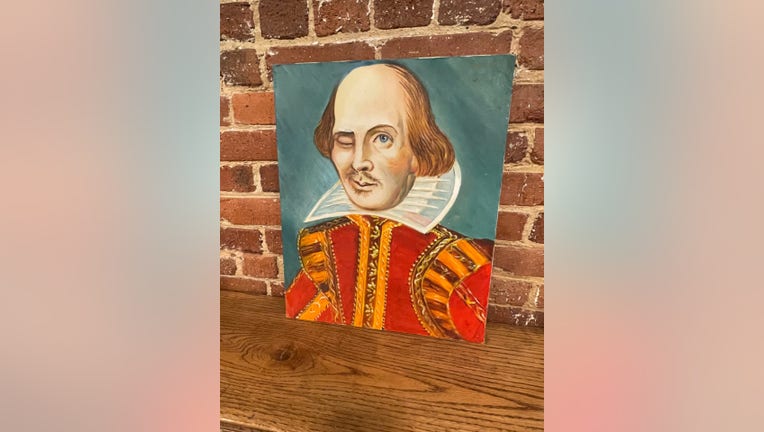 article
ATLANTA - Discover a charming slice of theatrical delight at the Shakespeare Tavern on Peachtree Street in Atlanta. In a two-hour escapade titled "The Complete Works of William Shakespeare (Abridged)," Shakespeare's timeless works blend seamlessly with irreverence, humor, and spirited energy, creating an engaging romp through his 37 plays that's both entertaining and enlightening.
Before the show begins, a few things to note about the venue located at 499 Peachtree Street NE. Surprisingly hassle-free parking (almost unheard of in Atlanta) across the street at the hospital cost at a mere $6 for a generous three-hour window, ensuring your arrival is smooth and wallet-friendly.
Upon entering, wooden stairs lead you to the lobby area where ticket pickup awaits. Opting for online purchase is wise given the popularity of performances. It's certainly better to be safe than sorry and ticket pickup was a breeze.
Your ticket acquisition grants a numbered chip that guides you to your seat. As you await your turn, there's a full bar with themed drinks prepared by affable bartenders and plenty of seating. Adjacent, a souvenir store beckons with reasonably-priced t-shirts, magnets, and more, including additional seating for the pre-show wait.
Once your number is called and you're comfortably seated, a foray to the back of the theater awaits for those enticed by the menu that seasonally shifts. Choices during our visit included smoked corn chowder ($7.50), Shepherd's Pie ($15), tavern sausage ($8.50), and salsa and chips ($5). Sides include salad, potato salad and chips. Despite the rather large crowd, service by the kitchen was exceptionally efficient and friendly volunteers (yes, you can volunteer to work in the theater) quickly removed trays and helped patrons find utensils and condiments.  
The "Complete Works of William Shakespeare (Abridged)" was originally crafted by Adam Long, Daniel Singer, and Jess Winfield in the 1980s but is different depending on each production's director, cast and geographical location. This particular production deftly honors the writers' mandate to sprinkle in modern references and humor, from the recent Alabama riverfront brawl to a playful poke at former President Donald J. Trump's desire to Make America Great Again to the donning of Atlanta Falcons t-shirts. 
According to the Director's Notes on the program supplement, Director Charlie T. Thomas' connection to the "Complete Works" dates back to 2003. Thomas says he loved the play from the day he found it on VHS even though the show "had issues" relating to how Black people were portrayed. Now, he is welcoming the opportunity to direct the only BIPOC (Black, Indigenous, People of Color) show the Atlanta Shakespeare Company has done in recent memory. According to Thomas, "a room was created that most Black artists don't get to privilege to experience" and they never felt the pressure to edit or dilute their culture or history. He also warns that "this show is DIFFERENT" and most parts will make the audience laugh, but some parts may make people uncomfortable. And all of that is fine because that is the way Black people have seen the script for "Complete Works" for decades. 
The tone for the production, which is an open party vibe, is set immediately by the remarkably charismatic Ebony Jerry, who boldly dances on stage and gives the simple audience instructions. O'Neil Delaphenha, whose character has a somewhat goofy charm and underlying sense of insecurity, is introduced as the preeminent Shakespearean scholar who guides the show, and audience favorite Trevor Perry (who later steals many scenes whenever given the opportunity to wear a wig or to puke on the audience) is introduced during a gag where he pretends to be a shy member of the audience.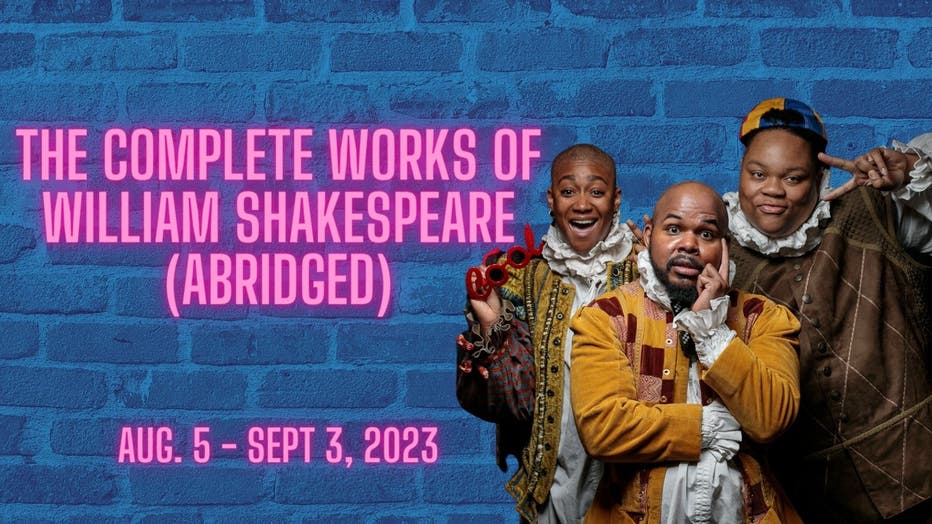 The production kicks off with a whimsical 12-minute rendition of "Romeo and Juliet," replete with quirky wigs and playful lightsabers. As the actors grasp the time constraints of covering 36 more plays, the production takes comical liberties, highlighting the "bad ones" and playfully dodging the likes of "Coriolanus." 
Throughout, the performance navigates poignant asides, such as the experience of Black performers auditioning for "Othello," a testament to Shakespeare's complex legacy. And at one point, Shakespeare is accused of plagiarism, but it is clarified that Shakespeare didn't so much plagiarize as appropriate another culture. 
Last but not least, is the greatest play of them all – "Hamlet." But, the play is apparently too daunting for one of the actors (Perry) who reportedly runs out of the theater and heads for Hartsfield-Jackson (Atlanta's airport). He is chased by Delaphenha's character, which means Ebony is left along to carry on the show. She does this by inviting the on-stage helpers to join her for an impromptu girl talk about trashy men before the 15-minute intermission (grab dessert during the break – the cheesecake is fabulous!). 
When all 3 actors return to the stage, it's all about "Hamlet." And it's just as silly as the first half of the show. It's also during "Hamlet" that the entire audience is encouraged to participate. It begins with a woman being pulled onstage where she's expected to scream at the appropriate moment. Then, a man is brought up to run back-and-forth in front of the woman. The rest of the audience is then divided into three sections and given specific assignments, including waving hands and chanting.
Before the end of the show, the cast impressively performs "Hamlet" backwards and at double speed. It's one of the more entertaining parts of the production. 
A word to the wise: stage lights and actors' exuberance might leave the venue a touch chilly, so a light jacket is recommended. While audience participation is encouraged, remember, jesting should be kind-hearted. Arriving 75 minutes ahead of showtime is prudent if dining is part of your plan. Keep loud conversations with your friends, family or dates to a minimum and be sensitive to those who may not appreciate loud banging on poles, banisters or tabletops. Also, use the restrooms, which are large and clean, before the show or during intermission (you might have a hard time navigating the closely-packed seating during the show). 
The show runs Thursdays through Sundays through Sept. 3. It begins at 7:30 p.m. Thursdays, Fridays and Saturdays (seating begins at 6:15) and 2:30 p.m. Sundays (seating at 1:15 p.m.). Tickets range from $26 to $46 per person depending on the day, show, seating availability and section preference. Discounts are available for preview performances, students, educators, senior citizens and large groups. Click here for more information.