Atlanta's Alliance Theatre to take its shows on the road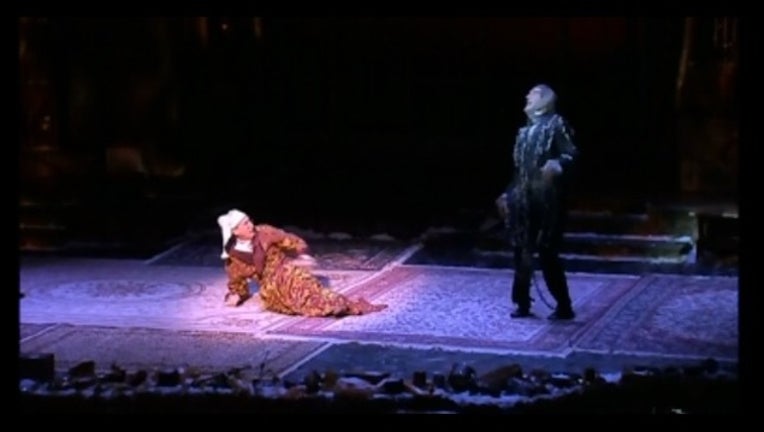 article
ATLANTA (AP) - Atlanta's Alliance Theatre will perform its upcoming season of plays on the road, at 13 venues spread across metro Atlanta.
The performances will be held at the other sites because the company's home theater in Atlanta's Woodruff Arts Center will soon undergo a major, yearlong renovation.
The $22 million renovation of the Alliance's home theater at the Woodruff will begin in April, at the close of the production run of "Cinderella and Fella," The Atlanta Journal-Constitution reported (http://on-ajc.com/2neKwJj).
Plays during the upcoming season will be performed at the Cobb Energy Performing Arts Center, Oglethorpe University, Spelman College, the Marcus Jewish Community Center of Atlanta, the Atlanta Botanical Gardens, the Atlanta History Center and other venues.
"What better way to meet our neighbors than to perform where they are, and invite them to come back with us when we return to our home?" said Hala Moddelmog, president of the Atlanta Metro Chamber and incoming co-chair of the Alliance Theatre's board of directors.
"We're also excited to introduce our longtime patrons to other cultural organizations they might not have had the opportunity to visit before," Moddelmog said.
The Allliance Theatre's artistic director Susan Booth said that for the past 48 years, "metro Atlanta has supported us by making the trip to our front door. It seemed like we had the opportunity to return the favor."
Staying in place in one alternative venue during the renovations would have been easier for the Alliance, Booth said. Turning the organization into a traveling show brings logistical headaches.
But this "field trip" also gives the Alliance a chance to encounter a new audience that might have been reluctant to drive to Midtown, The Journal-Constitution reported. Reaching that audience is critical for the future of the group.
"For us, it was choosing familiarity and safety, or choosing an investment in our next 50 years," Booth said.
___
Information from: The Atlanta Journal-Constitution, http://www.ajc.com