Prominent Atlanta realtor killed by falling tree during thunderstorm
ATLANTA - A well-known Atlanta realtor died during the Sunday night thunderstorms across Georgia when a tree fell on him in his Buckhead neighborhood.
The Atlanta Police Department said firefighters found 55-year-old George Heery Jr. on Delmont Drive NE struggling to breathe. They tried to give him CPR, but were unsuccessful.
Heery was rushed to Grady EMS where he was pronounced dead.
George Heery was a prominent and well-respected real estate agent, with over two decades of experience in real estate. He worked alongside his brother as business partners at Atlanta Fine Homes Sotheby's International Realty.
Neal, George's brother, told FOX 5 he spoke with him over the phone the day he died.
"George was in his happy place: With his cell phone at home, out walking the dogs," he said.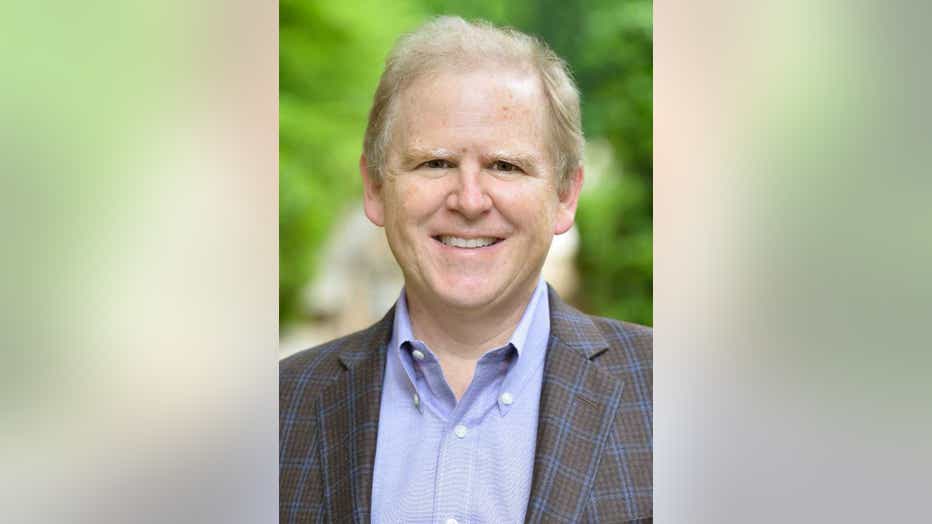 George Heery Jr. (Courtesy of the family)
"He was the most sincere, earnest guy you could know. George was always quiet and organized. [He] had the ability to put people at ease, and make everybody comfortable," Neal said.
He also enjoyed biking, swimming, and running and had two decades of experience in real estate.
Residents in the area say many people come to the area to walk and take in the scenery. One neighbor told FOX 5 the trees are part of what he loves most about living there and said he was shocked to learn what happened.
"You see a lot of young families with kids that are going to the public pool here, that are going to the baseball fields. There are a lot of young professionals and just different people walking around, enjoying the neighborhood and enjoying the nice summer weather we've been having lately," the neighbor said. "It doesn't seem like something that could happen in this area."
Severe weather impacted hundreds of thousands of residents across north to ventral Georgia. By 8 p.m. Sunday, over 300,000 people were without power. Multiple trees were reported down in other areas. The FOX 5 Storm Team tracked the storm here.