Atlanta Public Safety Training Center could be completed by end of 2024
Rendering of proposed Atlanta Police Training Center (Atlanta Police Department )
ATLANTA - Work on the Atlanta Public Safety Training Center could be complete by the end of 2024, city representatives announce during a Community Stakeholder Advisory Committee meeting on Wednesday.
Right now, crews are clearing the areas for access to begin building the $90-million police and firefighter training center. Grading will begin next month with utility work to begin in June on the 85-acre property.
Construction for the eastern side is tentatively set for Aug. 29 and the west side will begin Oct. 16.
It should take about 16 months for the entire project to be completed.
City officials say they are working to meet the needs to ensure the building meets the LEED certification. Officials say they are also addressing how to reduce light pollution from the site.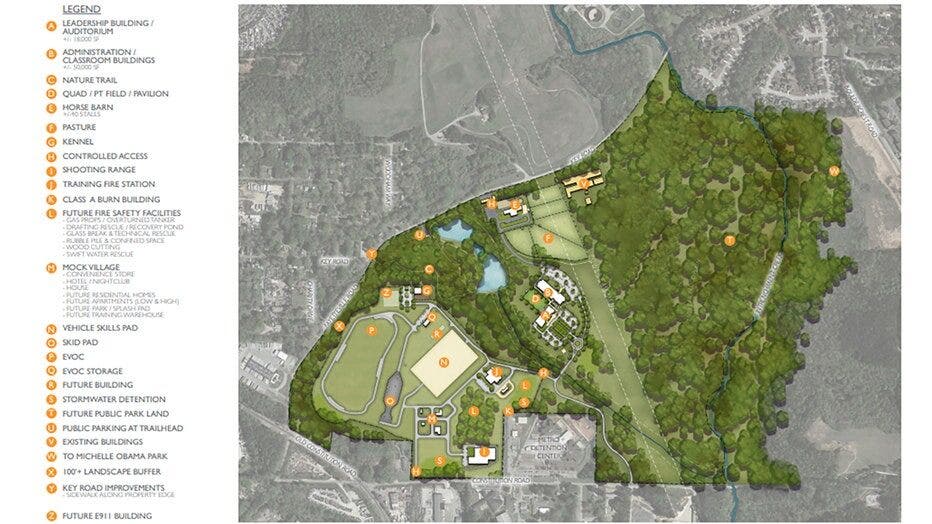 When completed, the site should have classrooms, an auditorium, a "burn building" to practice fires, a "mock village" featuring a fake home, convenience store, and nightclub, a driving course, and a gun range.