Atlanta celebrating 50 years of hip-hop with theme week, free concert
ATLANTA - Atlanta is home to some of the best hip-hop artists in the world, and the city is celebrating the genre's 50th birthday in a big way.
Mayor Andre Dickens announced the city and partners will host ATL 50 Hip Hop - a series of special events taking place next week.
To celebrate, the city and MOCA, the Auburn Avenue Research Library, and Guardian Studios are hosting movie screenings, art exhibits, and performances inspired by hip-hop.
"Atlanta's role in the evolution of Hip Hop has been outsized and indisputable. It's only fitting the City of Atlanta joins our community in celebrating the industry and culture we helped shape and helped shape us," Dickens said. "Hip Hop goes beyond music—from fashion to art to building economic empires or political movements, it resonates beyond sound. We look forward to commemorating this milestone with the community."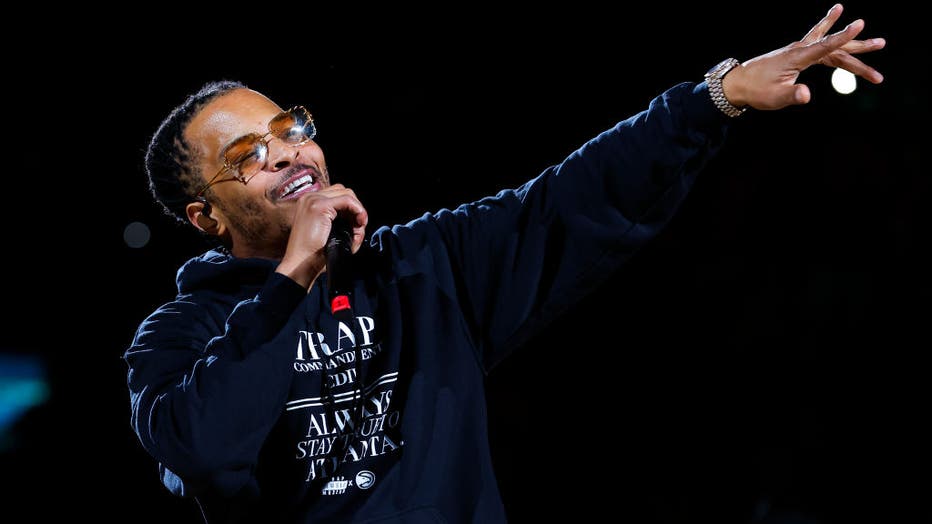 Rapper, T.I. performs during halftime of the game between the Sacramento Kings and Atlanta Hawks at State Farm Arena on November 23, 2022 in Atlanta, (Photo by Todd Kirkland/Getty Images)
ATLANTA NAMED BEST RAP CITY IN THE WORLD
Each day of the week will have a different theme and culminate Sunday with the "ATL Hip Hop 50 Concert: YESTERDAY, TODAY AND (404)-EVER" at Lakewood Amphitheater. The free concert, which will be hosted by Dickens, Jermaine Dupri and radio personality Ryan Cameron, will feature a number of Atlanta hip-hop artists including T.I., Goodie Mob, EarthGang, and more.
Here are the week's themes:
Monday, Aug. 7 – Kriss Kross Day
Tuesday, Aug. 8 – ATL Dance Day
Wednesday, Aug. 9 – Rep Your City Day
Thursday, Aug. 10 - Dungeon Family Appreciation Day
Friday, Aug. 11 – Hip Hop Day
You can see more events happening around the city here.