Arthur Blank to own Atlanta team in new high-tech golf league
ATLANTA - Atlanta Falcons and United owner Arthur Blank is adding a new high-tech golf team to his roster of sports ventures.
Monday, Blank announced that he will own a team in the new TGL golf league developed by Tiger Woods and Rory McIlroy in partnership with the PGA Tour.
Blank is the third owner announced for the league. Other teams will include one in Los Angeles led by Alexis Ohanian, Serena Williams and Venus Williams, and one in Boston, which will be led by  Fenway Sports Group.
"One of the missions of our golf business is to help grow the game and all of AMBSE is oriented toward representing Atlanta as best we can on and off the fields we compete on," said Blank. "We are thrilled to partner with TMRW Sports and be a founding owner in TGL. I see this as an investment to grow the game, deliver an innovative product to avid fans while exposing golf to new, younger audiences, and another way for us to compete for championships for Atlanta. We will put our best foot forward in the effort to achieve all three goals and to help TGL achieve success in any way we can."
The TGL Atlanta team will participate in matches set at a special arena built in Palm Beach, Florida on the campus of Palm Beach State College. Instead of the regular greens, the three-player teams will face off on a virtual course.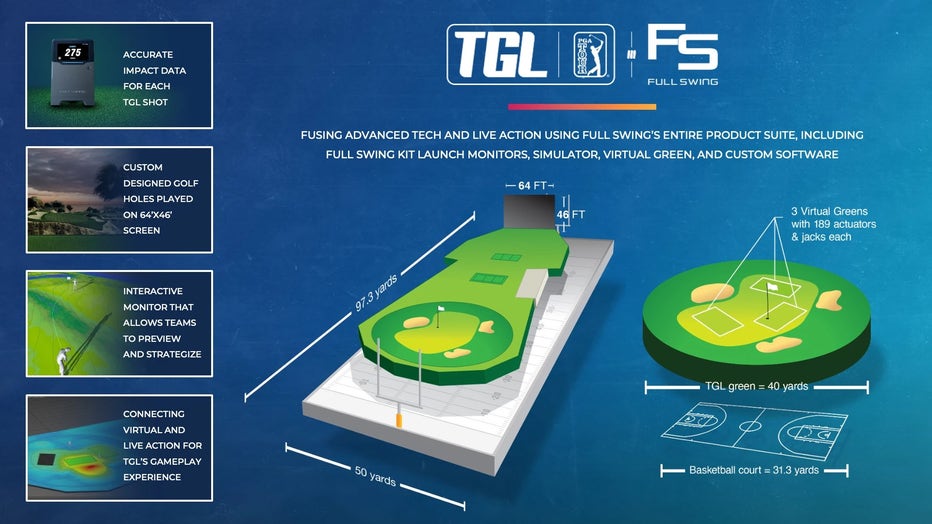 Along with his leadership with the Falcons and United, Blank also founded The Home Deport and owns Mercedes-Benz Stadium and the golf retail chain PGA TOUR Superstore.   
TGL CEO Mike McCarley said that the league was "honored" to have Blank as one of its original six owners.
"He has been a stalwart supporter of golf at every level and has been engaged throughout much of TMRW Sports' journey to develop TGL," McCarley said. "His expertise in building not only great sports teams but also strong organizations with his successful business enterprises, is the type of leadership we appreciate and welcome to TGL."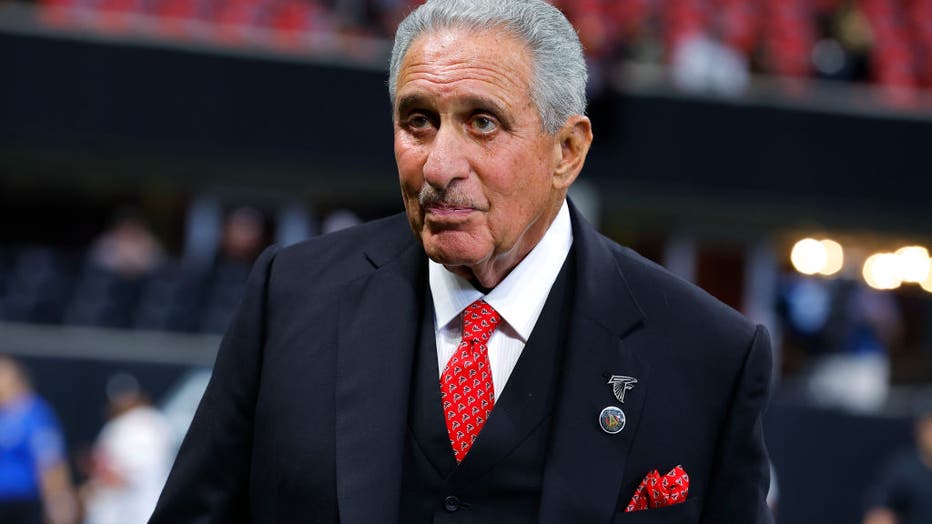 Atlanta Falcons owner Arthur Blank walks the sideline prior to the game against the New Orleans Saints at Mercedes-Benz Stadium on September 11, 2022 in Atlanta, Georgia. (Photo by Todd Kirkland/Getty Images)
Currently, 12 players committed to playing in TGL have been announced, including Woods, McIlroy, Jon Rahm, Justin Thomas, and more. 
Details about Atlanta's TGL team are expected to be released later this year.