Animal tranquilizer mixed with fentanyl creates deadly mix
ATLANTA - Federal authorities are issuing a warning this week about fentanyl mixed with an animal tranquilizer. It has been linked to a growing number of deaths across the country, including in Georgia.
It is called xylazine. The street name is "tranq".
The Drug Enforcement Agency says they are seeing a sharp increase in the trafficking of fentanyl mixed with xylazine, creating a deadly combination.
"Right now, xylazine with fentanyl is considered the deadliest drug in the United States," said Missy Owen, CEO and co-founder of the Davis Direction Foundation, a nonprofit created to fight addiction and fuel recovery.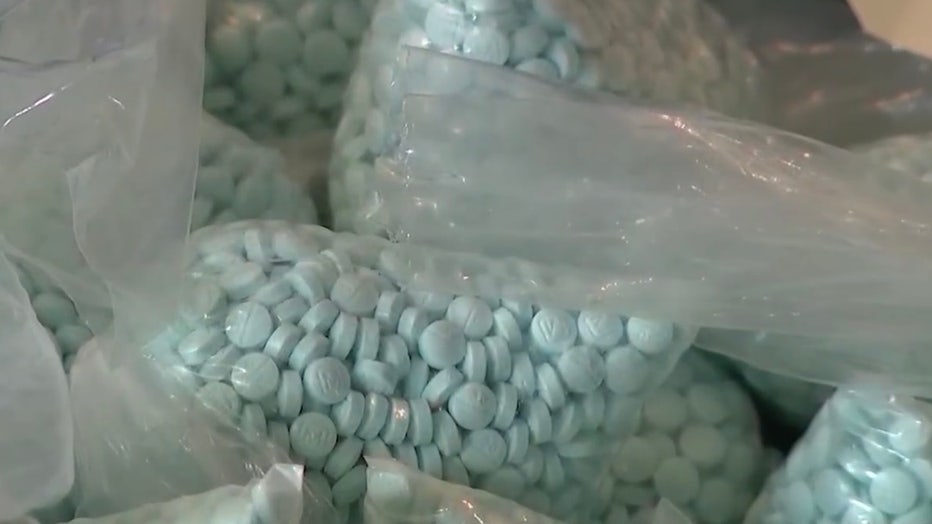 Owen says she keeps up with the stats.
"There has been a 1120% increase in the amount of overdoses we've seen from xylazine from 2019 to 2022," said Owen.
Xylazine is an animal tranquilizer used by veterinarians. It is cheap and easy to get. 
Federal agencies say they are seeing more cases of people mixing it with other drugs, typically fentanyl.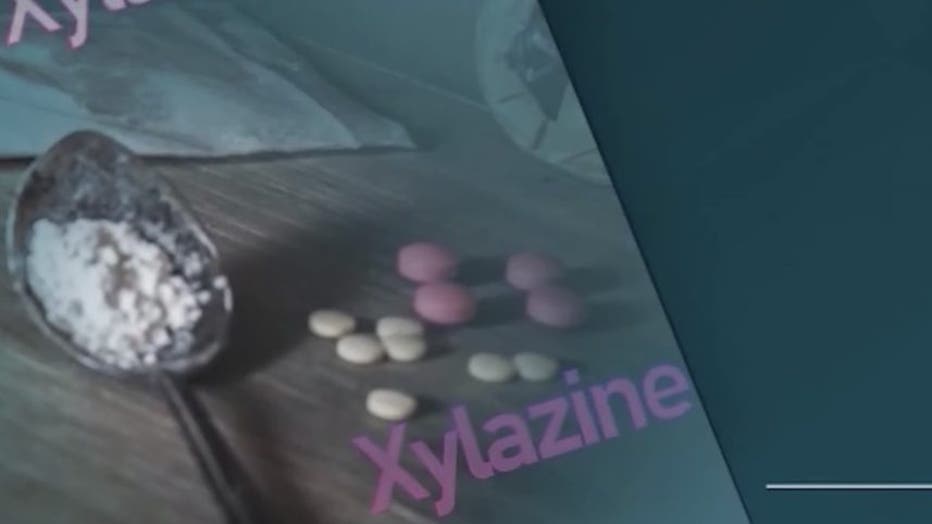 It is also called the "zombie drug".
"You've seen the zombies on The Walking Dead, things like that, you see they all have these necrotic ulcerations, it creates those things in a body so what it does it actually rots the flesh," said Owen.
Here is what is scarier than zombies.
"The Narcan used to revive the opioid overdose, Narcan has zero effect on the xylazine," said Owen, referring to naloxone.
The Georgia Department of Public Health says many states have seen a dramatic increase in drug overdoses involving xylazine and the numbers are rising in Georgia as well.
Owen, whose son Davis died of an overdose, worries about the teens and preteens.
"Our 10 to 19-year-olds have experienced an 800% overdose increase with the fentanyl alone, it's just a disaster waiting to happen," said Owen.
People who use drugs, may not know xylazine is in their drug supply. There is a way to detect fentanyl with fentanyl test strips. Those strips along with Narcan are available at numerous locations. They are given away for free at The Zone in Marietta, which is an extension of the Davis Direction Foundation.