Alumni bothered by gun raffle for high school soccer team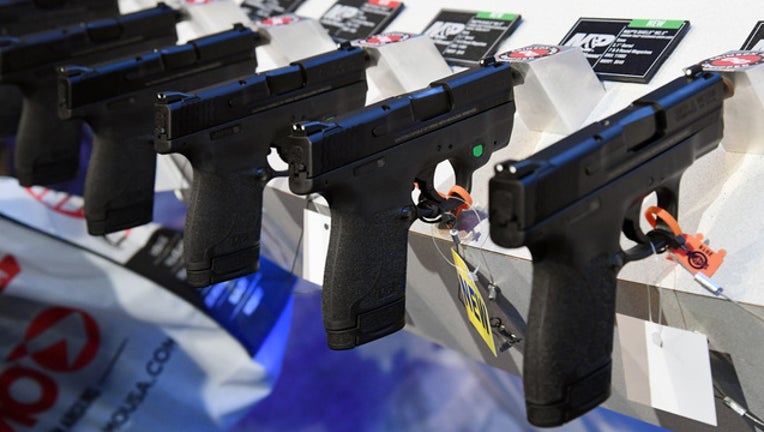 article
MACON, Ga. (AP) - A gun raffle for a southeast Middle Georgia high school soccer team has drawn criticism from former students.
Some former students of Dodge County High School are bothered after learning through Facebook that 30 guns were being raffled in September to benefit the soccer team, the Telegraph of Macon reported . An organizer of the raffle said they are trying to raise money to help with uniforms and feed kids on out-of-town trips.
Organizers believe the raffle is a great idea, but alumna including Crystal Velasquez and Lena Smith Nations are opposed to it.
"I was kind of bothered by it, the audacity of it all, especially in this day and age," Nations said.
Vaelasquez thinks the school doesn't need to be associated with the gun raffle. She spoke out about a Dodge County cheerleader booster group selling T-shirts that displayed the saying, "In Dodge County we stand for the flag, kneel for the cross. That's Indian pride."
Dodge County school superintendent Michael Ward said the booster group voluntarily stopped selling the shirts after an outcry on social media and political backlash over debate stemming from NFL players kneeling during the national anthem.
"We're the so-called liberals speaking out about a T-shirt so, of course, I'm going to speak out," Velasquez said. "It is so many guns at one time."
The rules of raffle state that winners must pass a background check.
In the raffle, 1,000 tickets will be sold at $30 each. Each ticket has three numbers, and winners will be picked based on the Georgia Lottery Cash 3 daily drawing.
If the same Cash 3 numbers are chosen more than once between Sept. 1 and 30, a ticket holder can win multiple guns.
Raffle organizer David Bush has two sons in the soccer program. He said he thought the gun raffle would be an easy fundraiser for the boys and girls organizations.
"Trying to raise money to help with uniforms and feed kids on out-of-town trips, something beyond peanut butter and jelly sandwiches, and work on the practice fields," Bush said. "It seems to be a positive thing, the folks I talked to."
M&M Gun and Pawn in Eastman will allow winners to exchange or upgrade a weapon if they pay the remaining balance, according to rules posted with the contest.
Ward, who is in his first year as superintendent of Dodge County schools, said most school systems do not have a policy to deal with the actions of outside groups. He said rifles were left on racks in students' cars in the parking lot when he was a teen.
"Things have definitely changed since I went to high school," he said.