Grandson saves grandfather's life with skill learned for summer job
ALPHARETTA, Ga. - A college student is being hailed a hero for saving his grandfather's life using a skill he learned for a summer job.
Jason Aussin, who attends Piedmont University, was out playing golf with his father, Tony, and grandfather, Jose, on July 24.
"My grandpa had a great shot onto the green. We thought he was celebrating, looked over [and] he collapsed and started turning purple. Checked his breathing, checked for a pulse, nothing," said Jason.
Jose had gone into cardiac arrest.
Jason jumped into action. He learned CPR while training to be a lifeguard at Alpharetta City Pool and put his skills to good use.
"Immediately, I knew what to do. I turned to my father and said, 'Hey I need you on breaths. I'll do the CPR.'"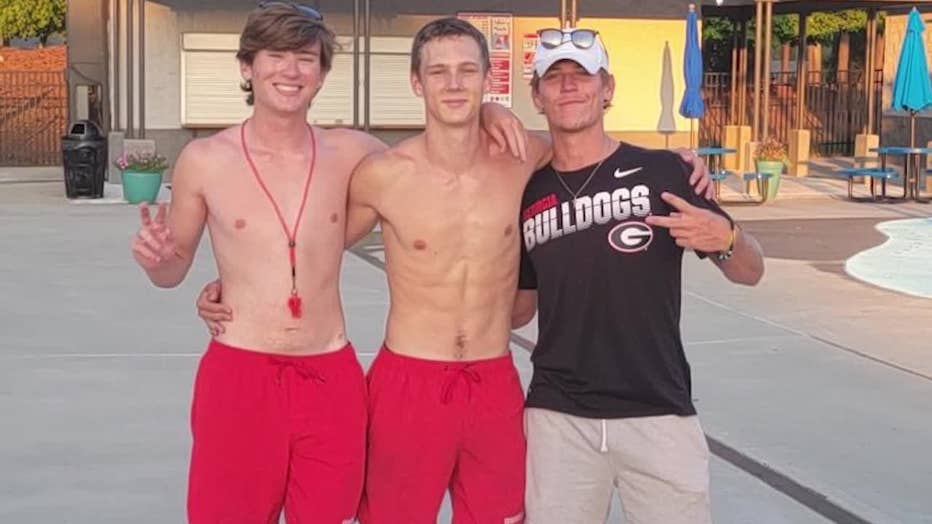 His father, did not know CPR, but he did what his son told him to do until paramedics arrived.
"Incredibly proud of him, if he wasn't there, my dad wouldn't be here," Tony admitted. "That's tough."
Jose will soon be released from the hospital, and he said he looks forward to getting back on the golf course. He can't say enough about his son and grandson.
"It's like they're professional doctors. They saved my life!" he said.
Jason is now encouraging others to learn CPR. His mom and dad have already vowed to.
"If you learn it, the worst case scenario is that you don't have to use it," Jason said. "You can save countless lives, who knows. I was not expecting to save my grandpa."