Stabbing at Douglasville high school prompts lockdown, deputies searching for suspect
DOUGLAS COUNTY, Ga. - School police said they are still searching for the person responsible for a student being stabbed near the cafeteria of a Douglasville high school on Tuesday morning. The incident prompted a Code Red lockdown.
Alexander High School, located in the 6500 block of Alexander Parkway in Douglasville, was placed under a lockdown while school police investigate the stabbing, officials said.
At the time, officers did not allow anyone to enter or leave the school. Around 10:15 a.m., the lockdown was lifted.
Speaking at a press conference, Douglas County School System Police Department Chief Tracey Whaley said that one male victim had received medical treatment and has been taken to a local hospital.
Some students resumed a normal day following the incident while others were allowed to be dismissed to their parents and guardians.
The stabbing happened near the cafeteria area of the school. A photo provided taken by a student at the school shows over a dozen evidence markers placed in one of the building's hallways.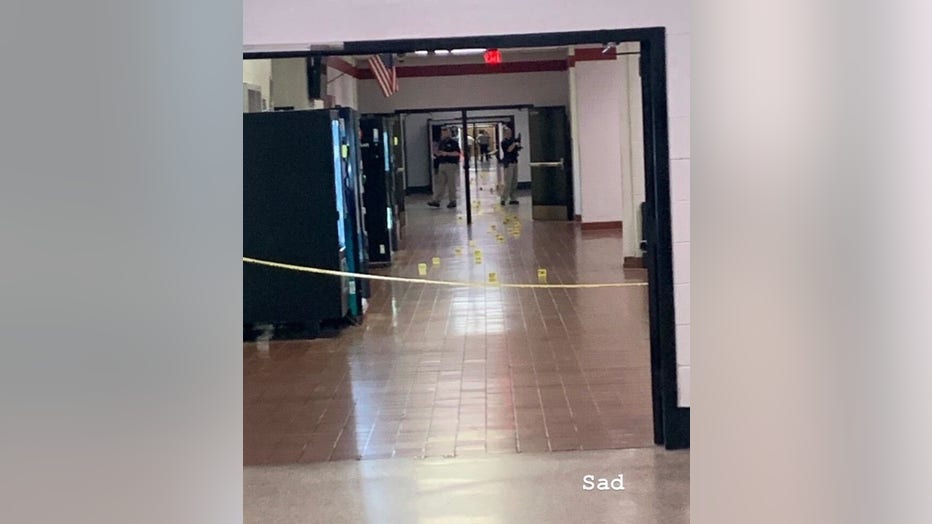 In a set of texts a mother of an Alexander High School student was sent, her daughter said that she and other students were taking cover in a closet.
"We're hiding in a closet (right now)," the student wrote.
Officials have not released information about what led up to the stabbing.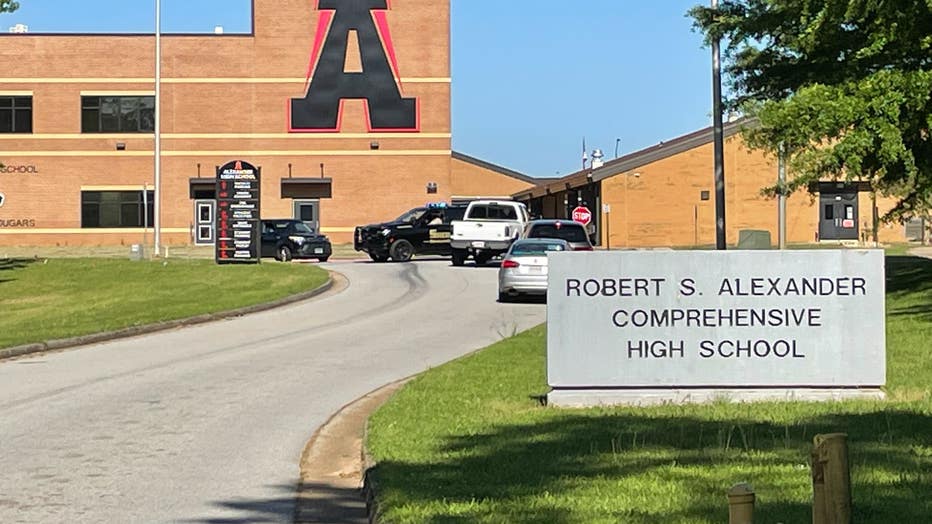 Investigators said they do not have any suspects in custody, but Whaley said there may have been two males involved. School officials said video shows one person running from the campus and into the nearby woods. One person is being questioned, officials said.
The school system is partnering with the Douglas County Sheriff's Office in their investigation. If you have any information that could help with the investigation, please call investigators.